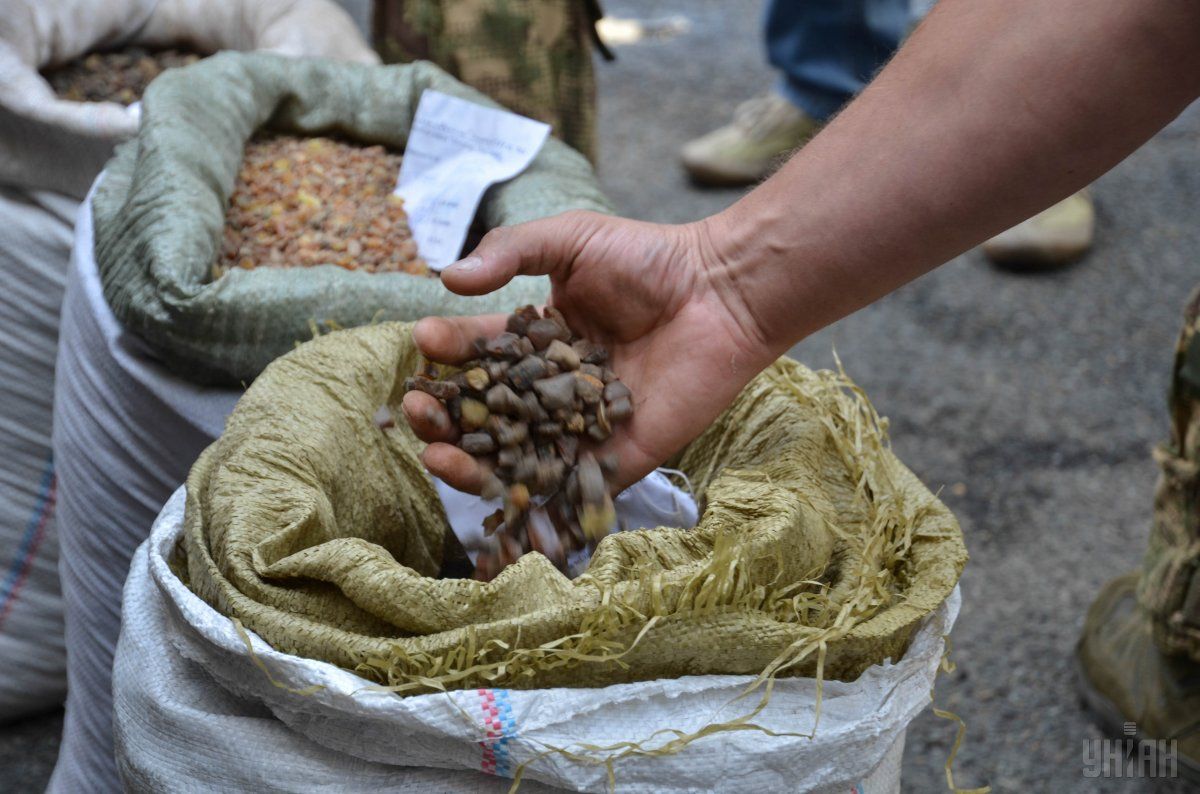 Photo from UNIAN
The law enforcers have conducted 123 searches, according to the report.
During the searches, more than $160,000, EUR 4,700 and UAH 94,500 in cash was seized.
The investigators have seized accounting papers on shadow schemes for assets distribution and office equipment. In addition, law enforcement officers seized jewelry, a collection of top brand handwatches, as well as a car owned by one of the detainees.
Weapons with ammunition were confiscated, in particular, several Kalashnikov rifles, a Makarov handgun, and a hunting rifle.
Read alsoSBU shows "treasures" of amber mafia in Rivne region (photos)In total, law enforcement officers have seized more than 1.5 tonnes of stones of various sizes during the searches.
According to the report, law enforcement agents have revealed a large chain of illegal amber extraction activity in Rivne region – from the distribution of extraction sites between illegal diggers to weekly collection of "protection fees" and other funds.
Troian added that sufficient evidence has been collected on the illegal activity of deputy regional prosecutor, officers of the Security Service and the National Police, as well as other individuals .
"We have evidence with regard to 32 people. Key organizers and leaders. There are five of them," Troian said.
According to him, the mentioned persons have been detained and charged with committing crimes under several articles of the Criminal Code.
Troian noted that the efficient cooperation between all law enforcement agencies can help combat the illegal activity in this sphere. He added the parliament's task was to introduce a bill that would legitimize amber extraction.
Read alsoOperation "Amber": Avakov says Rivne region's law enforcement chiefs to be arrestedYesterday, July 4, Troian reported on the detention in Kyiv of a criminal boss who controlled amber extraction in Rivne region.