Over 40% of Ukrainians say NATO membership fundamental guarantee of national security
A total of 43% of Ukrainians consider NATO membership Ukraine's main national security guarantee, according to a study by Ilko Kucheriv Democratic Initiatives Foundation and the Razumkov Center, a political analyst of the Democratic Initiatives Foundation Maria Zolkina said at a press conference on Wednesday, an UNIAN correspondent reports.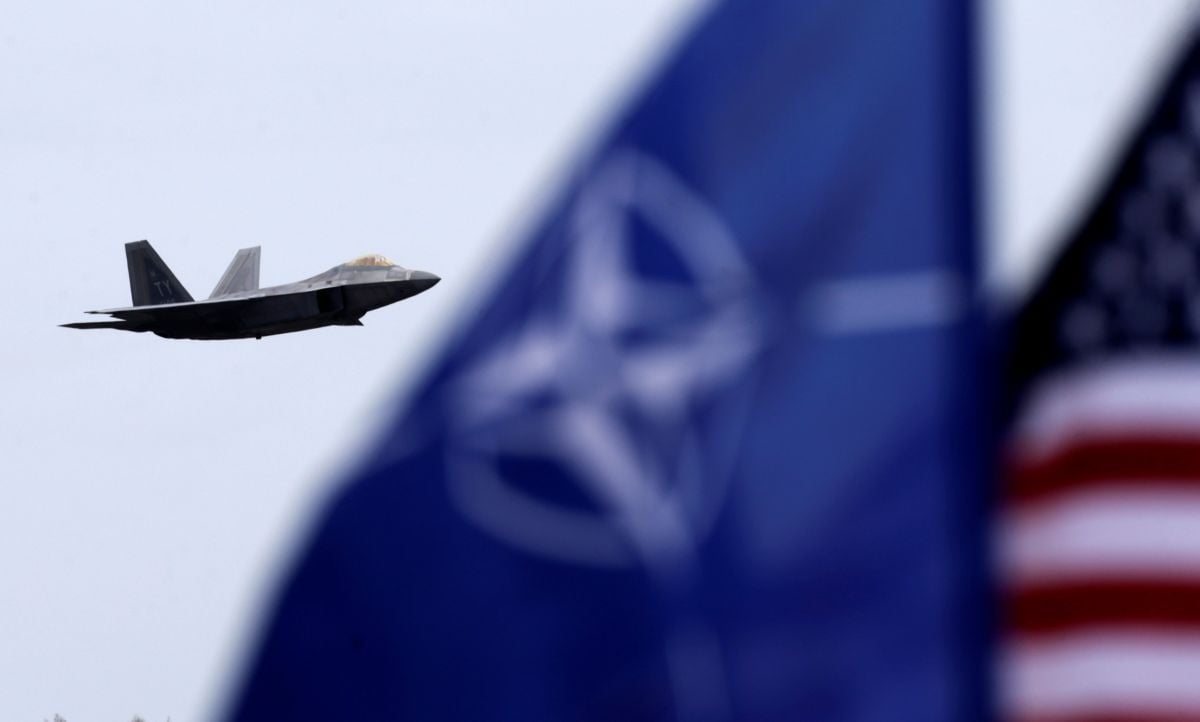 REUTERS
According to Zolkina, in comparison with 2012, the proportion of those who think this way is better than any other security guarantees has increased more than threefold.
"The best stimulant to change the attitude toward NATO were the events of 2014 – people's focus on NATO as a guarantee of national security of Ukraine rapidly grew in May. Thus, only 13% of Ukrainians saw security guarantee of NATO membership in 2012, and in May 2014, the figure was 33%. As of May of this year, the number of supporters of NATO membership is 43%," she said.
According to the director of the Democratic Initiatives Foundation Iryna Bekeshkina, NATO issue "has moved into the center of attention, because it became clear that with such a neighbor as the Russian Federation, the problem of security becomes a full-length."
The study shows that the regional NATO support map has changed dramatically over the past years. In 2012, 37% of the population in Western Ukraine supported NATO membership, while 34% preferred the non-aligned status. In Donbas, only 1% supported NATO membership, 14% – in the center of Ukraine.
Read alsoNATO steps up support for Ukraine with Comprehensive Package of AssistanceNATO's commitment started growing in 2014. As of May 2016, 46% of the population in central Ukraine consider membership in NATO the key to the security (it was 14% in April 2012), in the south – 19% (in April 2012 – 7%). Sociologists also point out that the most significant growth in positive attitudes toward NATO took place in public opinion in the Ukrainian east. In 2012, only 2% supported NATO membership in the eastern regions in 2012, in May 2016 – 29%, in Donbas – 1% and 24%, respectively.
The poll was conducted on May 11-16, 2016. A total of 2,016 people aged from 18 were questioned in all regions of Ukraine, except Crimea and the temporarily occupied territories of Donetsk and Luhansk regions. The poll's margin of error is no more than 2.3%.
Read alsoRada chairman: Russia may step up military action in Ukraine at any timeThe survey was carried out with the financial support of the MATRA program of the Royal Netherlands Embassy and the U.S. National Endowment for Democracy.
If you see a spelling error on our site, select it and press Ctrl+Enter