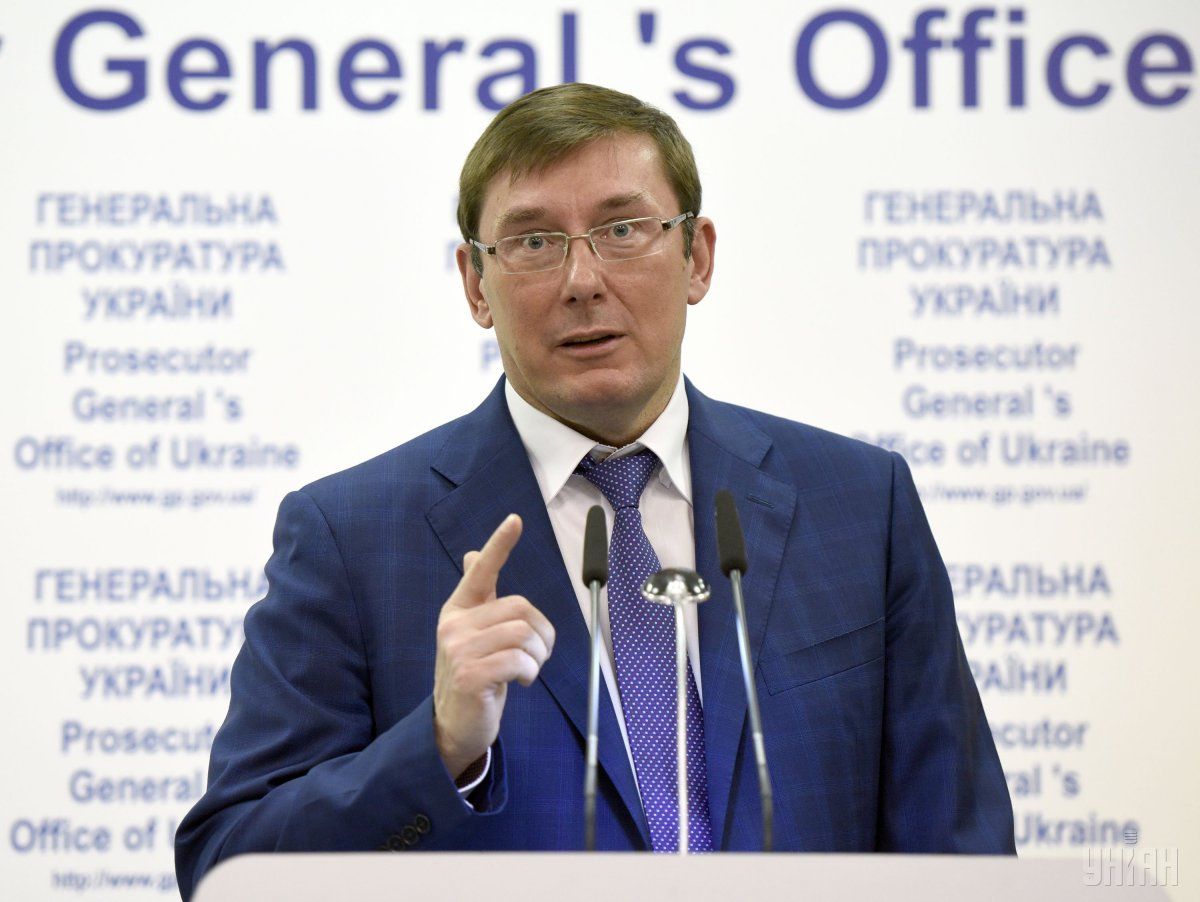 Lutsenko says investigators will continue identifying other persons involved / Photo from UNIAN
"We have been conducting authorized wiretapping of their negotiations for the past few weeks. We've identified the main circuit: these are "smart dealers" in Rivne who received a standard license for a company that was engaged in the assessment of illegally mined amber and was located in a former bank's premises in the center of the city. This was the place where they had brought illegal amber from Volyn region, Zhytomyr, Rivne. After that, the criminals replaced huge blocks of expensive amber with small-sized stones. The weight was the same, but in terms of value – they had been stealing serious sums from the state. This was the first established part of their unlawful enrichment. The investigation then moved to the roots. Now we can say that we have a complete picture of how much was earned, and who received money each day from each pump [used to pump out water from illegal mines]. These dealers even kept logs, as factories do, where they wrote names, dates, hours of shifts, sums of [illegal] tolls they paid and how they were split," Lutsenko said in an interview with TSN.
Investigators have confiscated many hours of records and incriminating testimony by members of the gang. Also, there are witnesses – who will identify which criminals performed illegal acts, he said.
Yet, he claims, the special operation launched in Rivne region has not eliminated all criminal groups that are engaged in the production of illegal amber.
However, Lutsenko said he sees a large problem in the "amber case" as he anticipates that pressure from so-called problem solvers might influence the decisions by judges.
The problem solvers arrived in Kyiv on the day following the special operation to press for the release of those who had been detained, he said.
"In addition, the current law does not provide mandatory arrests in such cases. Therefore, I am afraid the courts can choose house arrests or other preventive measures. For example, bail. Any sum of bail is not a problem for all amber mafia dealers. Now, the amount of bail is equal to the value of the property seized during the searches. About half a tonne of amber and a few hundred thousand hryvnias were seized during the operation. Therefore, the sum of the bail for all detainees is about UAH 25 million. We'll live and see what will happen. But this is not the main point. The investigators will continue doing their job and will identify other persons involved," the chief prosecutor added.
Read alsoFive leaders of "amber mafia" arrested – MatiosAs UNIAN reported earlier, on July 6 a court ordered Deputy Prosecutor in Rivne region Andriy Borovyk, who was involved in the amber case, to be detained. His bail was set at UAH 9.5 million (some $383,000).