Former Kyiv mayor's son accused of money laundering in Barcelona – media
Barcelona police have detained 11 persons, including a son of former Kyiv Mayor Leonid Chernovetsky, on suspicion of money laundering, according to Ukrainian news portal Evropeiska Pravda, which cites Spain's El Mundo.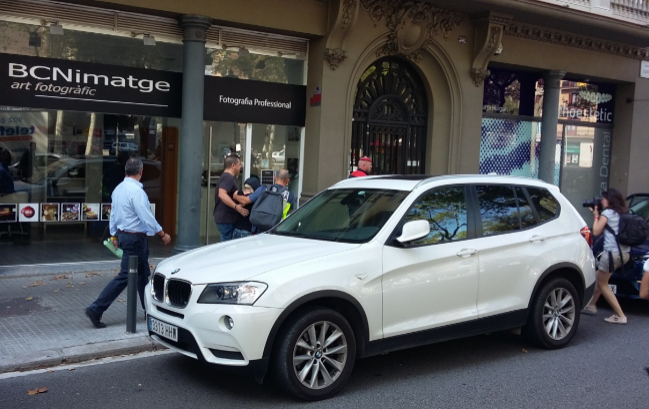 The arrests were made at a luxury Japanese cuisine restaurant in Barcelona / Photo from EL MUNDO
"Among the detainees are mainly Ukrainians and Russians residing in Barcelona. It is known that Stepan Chernovetsky, the son of former Kyiv mayor Leonid Chernovetsky, is among the detained," El Mundo wrote.
The arrests were made at a luxury Japanese cuisine restaurant owned by Armenian businessman Arman Mailyan.
Investigators claim that the restaurant served as a shelter for Ukrainian criminals who invested stolen money in it.
Read alsoNew NABU win: Railways procurement officials detained for embezzlementThe 11 detainees are charged with complicity in the activity of a criminal gang, money laundering, document forgery, and tax evasion.
Spain's El Pais daily newspaper reports from police sources that Stepan Chernovetsky, along with other detainees, "laundered" some EUR 10 million through the restaurant.
Leonid Chernovetsky was mayor of Kyiv from April 2006 through June 2012. He now resides in Georgia.
He has a daughter and two sons. His second son was born in January 2014 during a second marriage.
Stepan Chernovetsky is known for his love for boxing. According to local media, he owns a boxing promoting company called Elite Boxing.
If you see a spelling error on our site, select it and press Ctrl+Enter