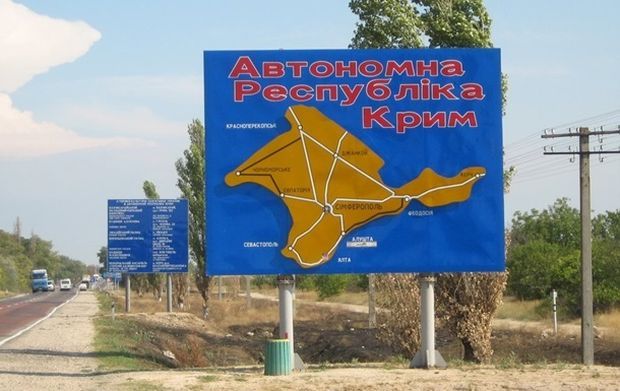 panoramio.com
Kytayska's daughter told the group that her mother had been interrogated and taken to her apartment in Yalta to conduct a search. Since then the whereabouts of Larysa Kytayska are unknown, according to Ukraine Today.
The detained woman lives in Kyiv but has property in occupied Crimea. She comes there from time to time. Russian Federal Security Service previously threatened to expropriate her property.
Read alsoKremlin dubs Crimean journalists, activists as 'terrorists'Russian police give no official information on the arrest.
Human rights organization "Memorial" on Monday, July 18, acknowledged four Crimean activists, accused of terrorism by Russian authorities, as political prisoners. The prosecution incriminates them with links to a pan-Islamic political organization "Hizb ut-Tahrir", banned in Russia. Ruslan Zeytullayev faces charges of terrorist organization management and could get a life-long imprisonment. Three more activists could face confinement of up to 10 years.
Persecution of pro-Ukrainian activists has become a customary practice in occupied Crimea. Office of High Commissioner for Human Rights has issued a report on accountability for killings in Ukraine from January 2014 to May 2016.
Read alsoMuslims held in Crimean detention facility forced to eat porkThe document, in particular, mentions violations and abuses of the right to life in the Autonomous Republic of Crimea and the city of Sevastopol. Nevertheless, Moscow has systematically rejected all accusations of repressions.
The Verkhovna Rada of Ukraine has officially acknowledged February 20, 2014 as the date of the start of a Russian occupation of Crimea and Sevastopol. International organizations have admitted the annexation was illegal. Western countries have introduced sanctions against Russia. Moscow has been denying occupation, calling it "restoring historical justice".