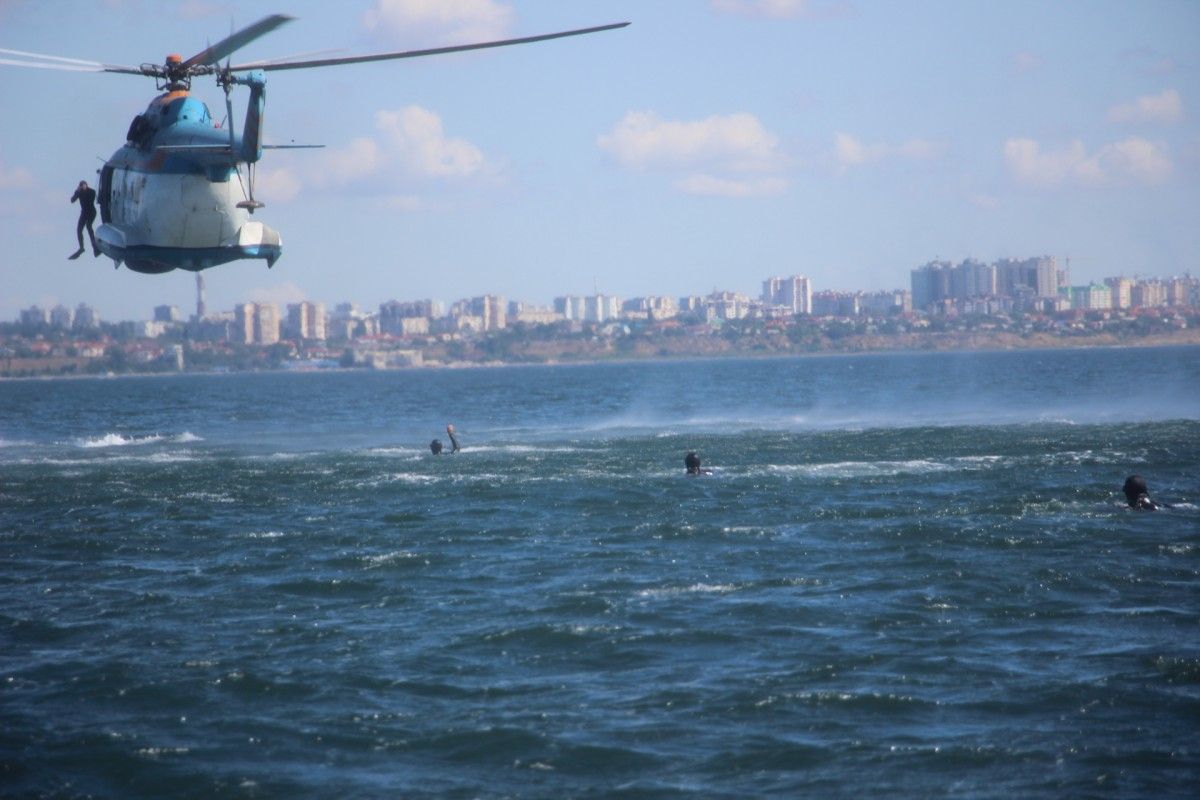 State Border Guard Service of Ukraine
Odesa paratroopers were airdropped from a 7-meter height from a helicopter flying with a speed of about 30 km / h, the press office of the State Border Guard Service of Ukraine reported on July 20, according to Ukraine Today.
According to the exercise scenario, the main task of the assault group was to take control of the strategically important objects – a port and key waterside structures.
The group of eight paratroopers wearing only immersion suits, swim fins and scuba masks had to get to the required object and neutralize the guards using only the hand-to-hand combat skills.
According to the commanders, the paratroopers did an outstanding job and proved that the two-months training before the 'security operation' was effective.
Ukrainian top naval officers say this year's Sea Breeze program involves many elements, which have not been practiced by the Ukrainian forces before.
Read alsoSea Breeze 2016 exercises begin in Black seaJoint Ukrainian-U.S. military exercises Sea Breeze started in the Black Sea regions of Odesa and Mykolayiv on July 18.
The 2016 marine component includes 26 vessels, 20 planes and helicopters, as well as 50 military equipment units and 4,000 soldiers.
Except for the Ukrainian and American navy, representatives of 14 other countries are taking part in the manoeuvers.