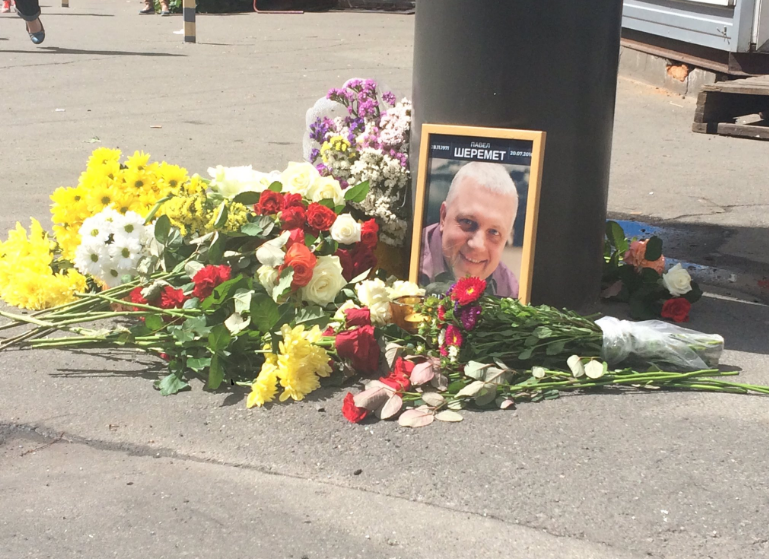 Sheremet will be buried in Belarus on Saturday / Photo from facebook.com/akomarofff
"We are analyzing all the video materials, including the footage you've seen on the Internet. Let me reiterate: the only thing I can say is that the killer was not alone. This was a group, and we can see some of its members on the video," he said at a press conference in Uzhgorod on Friday.
Read alsoCCTV footage shows female suspect planting explosives under Sheremet's car (video)"What I can say: we know the car, we see several people, who were planting the explosive. Soon, thanks to FBI assistance, we will have the information about the type of the explosive used, which will help investigators track the assassins," he said, adding he could not give any more details.
Lutsenko also said that he had ordered that all legal formalities for involving FBI specialists in the investigation be settled.
Read alsoSheremet assassination: FBI joins Ukrainian investigators"I've just completed talks on procedures to engage FBI experts. Our laws allow us to do that. I've instructed a procedural controller from the Prosecutor General's Office to take measures to let the experts work within Ukraine's legal framework starting from today," he added.
Sheremet was killed in a car bombing incident in the center of Kyiv on July 20. Media reported that the car belonged to founding editor of the Ukrainska Pravda online publication Olena Prytula, who was not in the car at the moment of the explosion.
Investigators are probing four main theories of the killing: Sheremet's professional activity, personal motives, the 'Russian trail,' and an attempt to kill Prytula.
Ukrainian President Petro Poroshenko asked international partners for assistance in the investigation and discussed with the U.S. Embassy in Ukraine ways to engage FBI experts in explosives.
Later, the U.S. Department of State announced that the FBI had joined the investigation.
The farewell ceremony for Sheremet took place in Kyiv's Ukrainian House on Friday. His funeral will be held in Minsk, Belarus, where he was born.