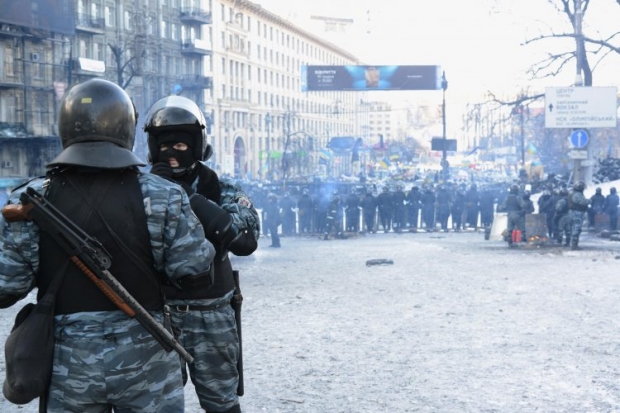 Photo from UNIAN
"With the help of military counterintelligence, we have found weapons of the "black hundred," including a sniper rifle, which the entire country saw on footage showing the shooting at the protesters from outside the October Palace," he told the 112 Ukraine TV channel.
"We found it with a large number of automatic rifles on the bottom of one of Kiev's lakes. They were cut and drowned in one batch by a single group, whose leader is one of the targets of our investigation. Unfortunately, this man who, according to our version, upon the orders of [former Interior Minister Vitaliy] Zakharchenko helped the "black hundred" flee Kyiv, destroyed and drowned their weapons, he, himself, was with us on the Maidan," Lutsenko said.
Read alsoUkraine's Supreme Court says judges in Maidan rulings broke judicial oathsAs UNIAN reported earlier, the Prosecutor General's Office July 14 conducted searches at the houses of persons involved in assisting the troops from Berkut police special forces' "black hundred" in fleeing Kyiv after the bloody killings of the Maidan activists and subsequent destruction of their weapons.
Read alsoPGO arrests four ex-Berkut fighters suspected of Maidan killingsEarlier, Deputy Prosecutor General of Ukraine, Chief Military Prosecutor Anatoliy Matios said: "When public learns who is involved in this, people will be very surprised." According to him, information to be published may cause rejection, "but the truth is the truth."