"Unpleasant truth" on escape of Maidan protesters' murderers gradually surfacing
Head of the Department of Special Investigations at the Prosecutor General's Office Serhiy Horbatyuk has named NGO whose top manager allegedly assisted Berkut officers in fleeing Kyiv, getting rid of evidence of mass shootings at Maidan, LB.ua reports.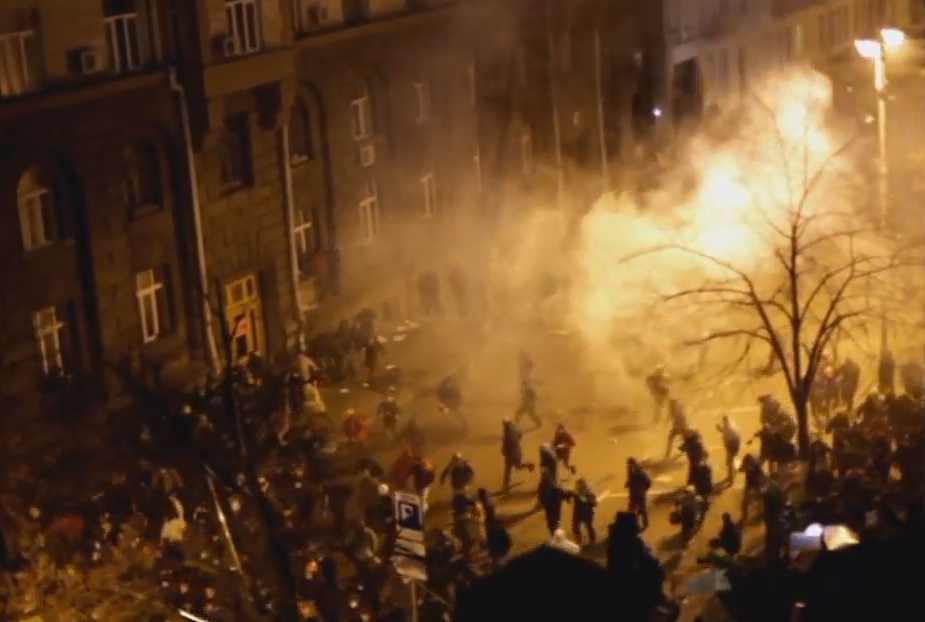 youtube.com
The escape of the major part of the so-called "black hundred" – the Berkut police special forces unit who are believed to have been involved in mass killings of protesters in Kyiv Feb 20, 2014 during the Euro Maidan uprising – was facilitated by one of the leaders of the civic organization "Nikhto Krim Nas" [No one but us], according to Horbatyuk.
Having refused to name the person in question, Horbatyuk said that he was officially a suspect in the case, however the gravity of a crime does not provide for a pre-trial arrest as a preventive measure.
Read alsoProsecutors say public to face unpleasant surprise in Maidan killings probe"The investigation is ongoing, it is not yet completed, and all the facts and details are yet to be established. When they are, the case will be forwarded to court, but meanwhile, the details of pre-trial investigation will not be announced," said Horbatyuk.
Answering a reporter's question on whether other activists of the Maidan protests helped the suspect, the prosecutor said that "we're not saying that this man was among the Maidan activists – we are saying that he was among the leaders of the civic organization."
Read alsoPGO arrests four ex-Berkut fighters suspected of Maidan killings"There are people who were instructed to conceal the crime. But at the moment, only one person is a suspect in the case," he added.
As UNIAN reported earlier, Ukraine's Prosecutor General Yuriy Lutsenko says that the man who helped so-called "black hundred" of police task force Berkut, who had been shooting at protesters during the revolution of Dignity, flee Kyiv and deliberately drowned their weapons to conceal evidence, was himself one of the participants of the Maidan protests.
The Prosecutor General's Office July 14 conducted searches at the houses of persons involved in assisting the troops from Berkut police special forces' "black hundred" in fleeing Kyiv after the bloody killings of the Maidan activists and subsequent destruction of their weapons. Read also PGO arrests four ex-Berkut fighters suspected of Maidan killings Earlier, Deputy Prosecutor General of Ukraine, Chief Military Prosecutor Anatoliy Matios said: "When public learns who is involved in this, people will be very surprised." According to him, information to be published may cause rejection, "but the truth is the truth."
UNIAN memo. Nikhto Krim Nas is a non-governmental organization which unites veterans of the Soviet Union's war in Afghanistan to provide for social protection of the veterans and their families. The members of the organization were among the Maidan protesters. The organization's leader is Oleksandr Kovalyov.
If you see a spelling error on our site, select it and press Ctrl+Enter