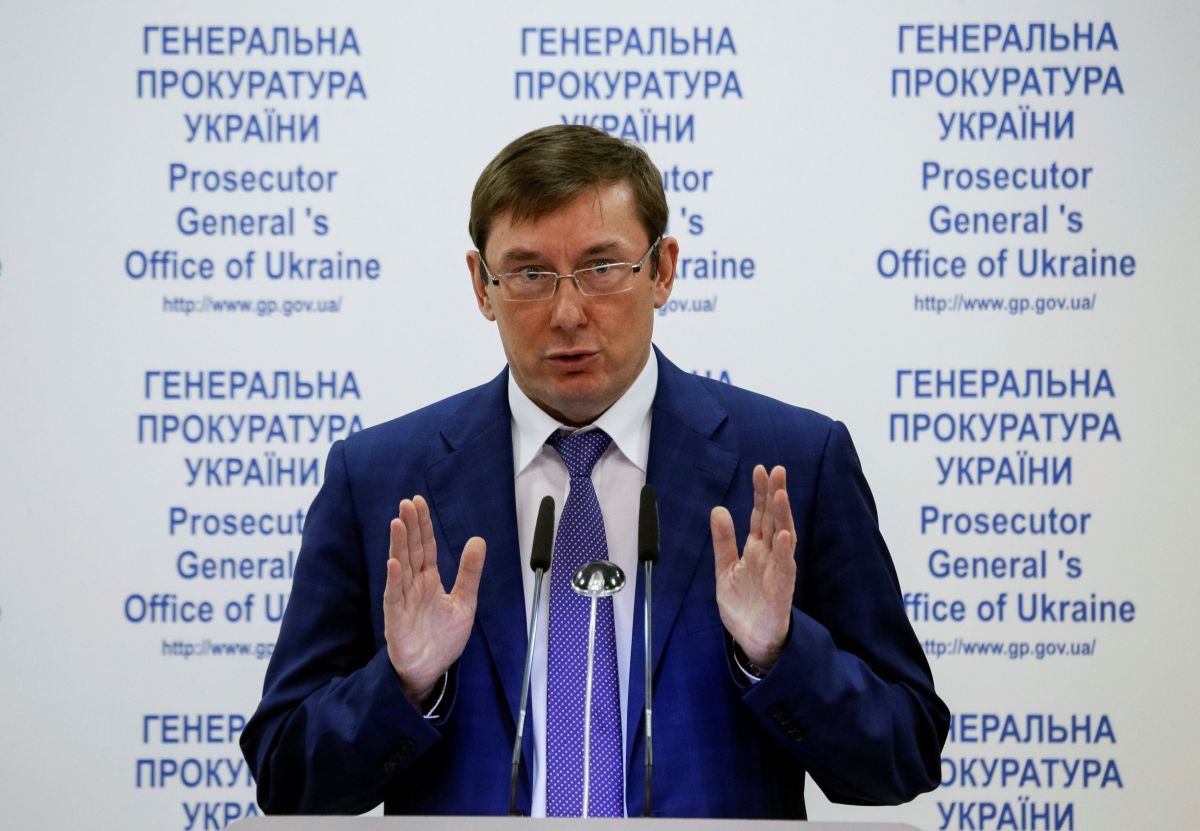 REUTERS
"SBU information about illegal wiretapping of a phone belonging to a Ukrainian citizen who is not a subject of an NABU investigation is being now verified in connection with criminal proceedings, which were opened by the PGO way back in April before my appointment as prosecutor general," Lutsenko said at a briefing in Kyiv on Friday.
"To establish of a fact of illegal wiretapping and responsibility of either SBU or NABU, or SBU and NABU personnel for unlawful tapping of that citizen's phone, which is violation of his constitutional rights, PGO representatives, having a court warrant, have come to NABU today," Lutsenko explained.
According to media reports, PGO representatives came to NABU on Friday to conduct a search in a three-month-old case being investigated by NABU agents.
Read alsoNABU asks permission to tap phonesNABU in turn said that the grounds for the search mentioned by the court warrant were an investigation in criminal proceedings opened on April 22, 2016, on facts of illegal wiretapping by NABU agents of a phone conversation by a defendant in the case investigated by NABU.
In this connection, NABU gave PGO investigators the documents that confirm that the NABU's action was legal. NABU agreed that its personnel were not authorized to independently wiretap phone conversations and worked on the basis of SBU facilities. Therefore, the facts used as the grounds for the search and information included in the National Register of Pretrial Investigation about this case do not correspond to reality.
Read alsoNABU gets technical equipment, software from U.S. Gov'tNABU also said that "as of 14:00 Kyiv time [on August 5], there was no committed action by PGO personnel to seize documents or search employee offices or any premises at NABU."
Lutsenko announced he had personally informed NABU chief Artem Sytnyk about the search at NABU the day before, on August 4.