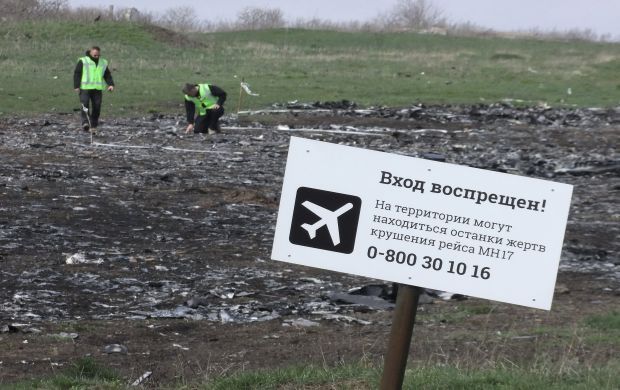 REUTERS
It is reported that the lawsuit has been filed by families of the German passengers who perished in the crash, noting that Ukrainian authorities did not close the airspace over the territory where fighting was taking place between the Anti-Terrorist Operation forces and militants of the self-proclaimed Donetsk and Luhansk People's Republics (DPR and LPR).
In their claim, family members argue that "the plane was under the control of the Ukrainian air transport service and managed by a licensed and qualified crew", while Ukrainian authorities failed to protect the lives of the passengers when they did not "completely close the airspace over the region where the military conflict was under way and which the MH17 flight passed."
Read alsoInvestigation into MH17 crash to be completed by year end – Malaysian Prime Minister Furthermore, media reported, family members seek compensation of EUR 1 million to be paid by Ukraine, according to plaintiffs' lawyer.
It is also noted that the plaintiffs are expected to provide evidence that all remedies have been exhausted in Ukrainian courts, as required by the European Convention on Human Rights. At the same time, a similar lawsuit has been filed by relatives of the victims of the MH17 crash against Russian President Vladimir Putin and Russia.
The ECHR has not yet begun its consideration of the evidence, according to the report.