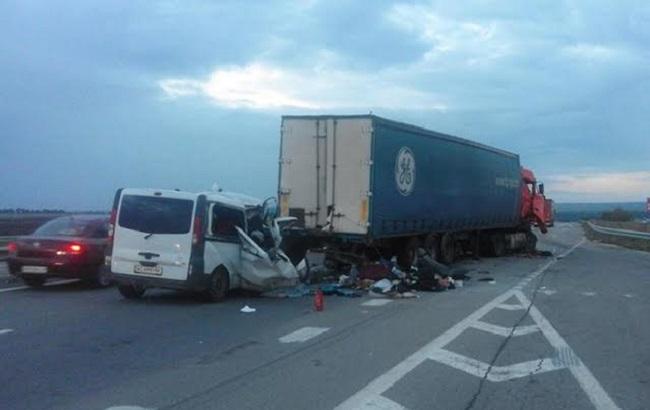 According to officials, at 02:40 on August 13 an OPEL Vivaro minibus collided with a DAF-240 truck near the village of Kryve Ozero on the Kyiv-Odesa highway.
Read alsoTourist bus with 58 Ukrainians gets into accident in Romania: Ukraine MFA"As a result of a traffic accident, eight people were killed, including one child born in 2008. Also, one person was injured and has been hospitalized in serious condition," the report says.
Law enforcement agencies are investigating the accident, as they seek to determine its cause.