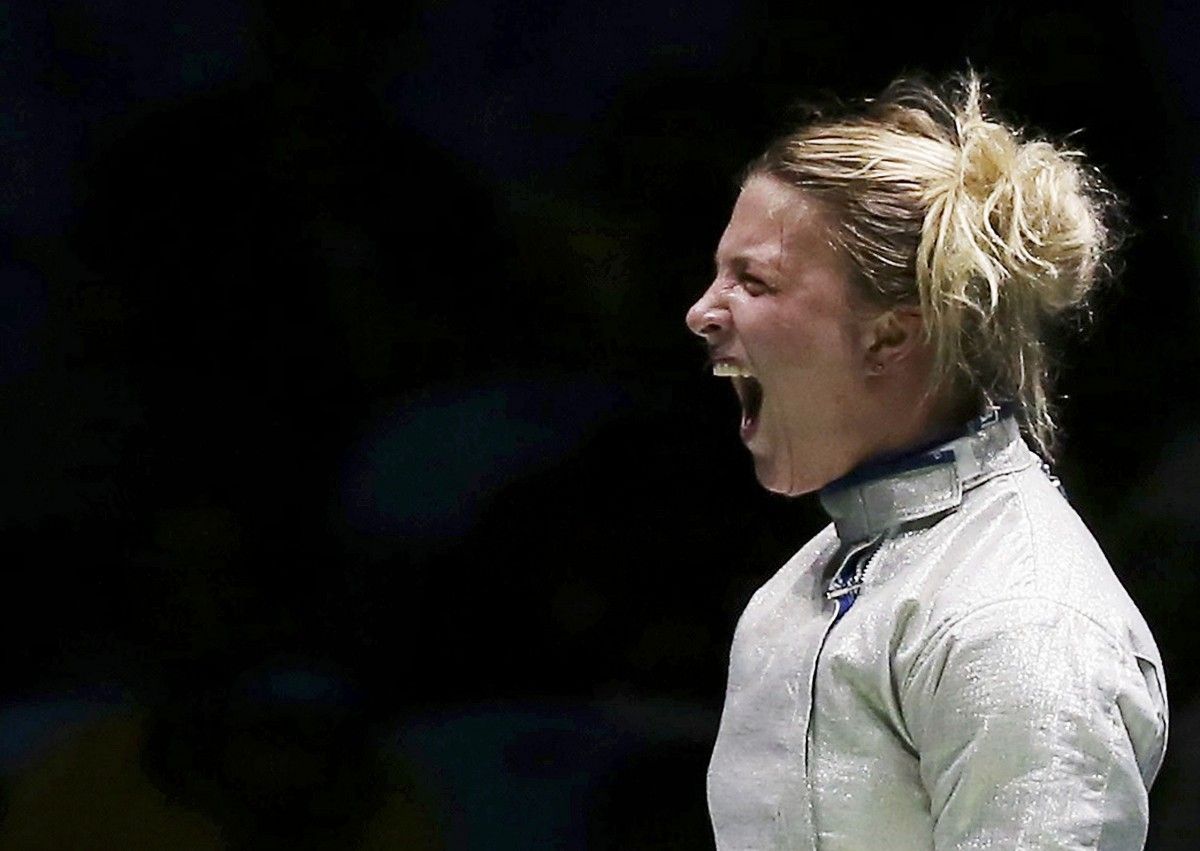 REUTERS
"The main thing in [the] final match was to get tuned for the first match, not to think about how important the competitions were; just simply to begin fencing and show our results. This was the most difficult thing. The main thing is that we have won the medal. The main thing is that we are a team, and we tried very hard. We committed many mistakes and did not do everything we had planned, but we really wanted to!" the team said, in a statement distributed by the press service of the National Olympic Committee of Ukraine.
Read alsoGymnast Verniaiev wins second silver medal for Ukraine in RioIn addition, the Ukrainian saber fencers said that every round was complicated and it was difficult to compete.
"We did not think about who we're going to fence then. We were fighting hard with the Koreans, with the Italians – they were our old, avid competitors. We would often defeat them, but every time such competition costs a lot of nerves. Each of us at the games tried to show her best skills," the statement said.
Read alsoOlympic photo expo opens at Kyiv underground station (Photos)The Ukrainian women's saber fencing team lost to Russia in the final round of the Olympic tournament, while winning the silver medal at the games in Rio de Janeiro.
The score of the final match was 45:30. There was no intrigue during the competition, as the Russian saber fencers won the first four rounds and kept the Ukrainians in the lead.