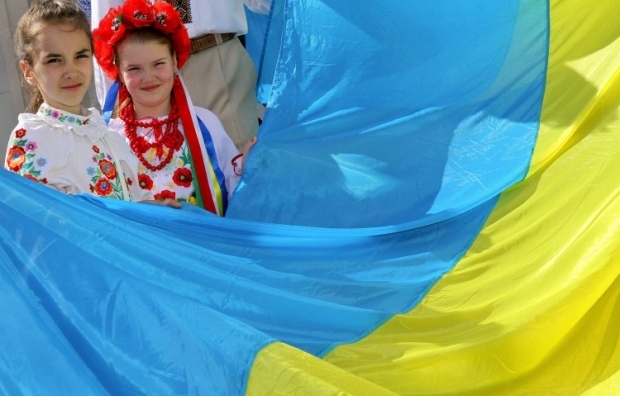 Photo from UNIAN
"I sincerely congratulate you on the Day of the National Flag of Ukraine! This day is a holiday for all generations of Ukrainians, who have for centuries fought for the independence of their Motherland. The flag of Ukraine is the embodiment of Independence and the unbreakable spirit of the Ukrainian people," he said.
Read alsoPoroshenko congratulates Ukraine on Day of National Flag"The National Flag of Ukraine is known all over the world. Hundreds of flags fluttered at the Maidan uniting people and giving them courage. Our warriors preserve and protect the Flag under intense fire on the front; they carry it in battles and win! And it is the National Flag of Ukraine which bids the final farewell to our heroes. We bow our heads low before the fallen heroes..."
"Ukraine will always remember you! I believe that Ukraine under the blue and yellow flag will be free, united and a powerful European state!" Turchynov declared.