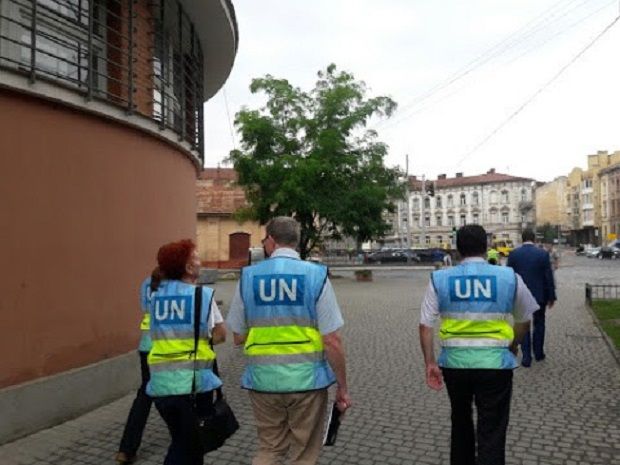 ssu.gov.ua
Asthe representatives of the UN Subcommittee on Prevention of Torture examined the building of the SBU investigation unit in Lviv on Stepan Bandera Street next to 'Prison at Lontskoho Street', "the delegation was informed that there is no detention facility within the SBU regional office", reads the report.
The delegation also learned the procedure of detaining individuals, investigative measures regarding arrested and detained persons.
Read alsoAmnesty: Ukraine authorities must commit to thorough investigation after 13 people released from secret detentionThe UN representatives had an opportunity to take a look at the investigative unit visitor registers, as well as registration books of arrival and leave of persons in custody (or detained).
"The SBU Office in Lviv Region leadership gave exhaustive answers concerning the mechanism of entering data into the registers, the procedure of arrest, procedural registration of the arrest itself, call of the lawyer, stay of the arrested person during that time," the press service wrote.
"The delegation members were also explained the procedure and terms of taking towards the individuals detained or held in custody of procedural and investigative actions on the investigative unit premises," the SBU said.
"After that the UN representatives gained access to the premises they wanted to look at, and viewed the places where the legal proceedings and investigative actions are taken," reads the report. "The delegation also visited the courtyard of the investigative unit building in order to examine the convoy route of the arrested."
Earlier, at a press conference in Kharkiv, the SBU Head Vasyl Hrytsak has stated that the SBU doesn't have any "secret jails", and the Service acts exclusively within the legal framework both Ukrainian and international.