National Police chief Dekanoidze urges Ukrainians to trust in police
Chief of the National Police of Ukraine Khatia Dekanoidze has called on Ukrainians to support Ukrainian police officers because their lives are put at risk every day, according to Channel 112 Ukraine.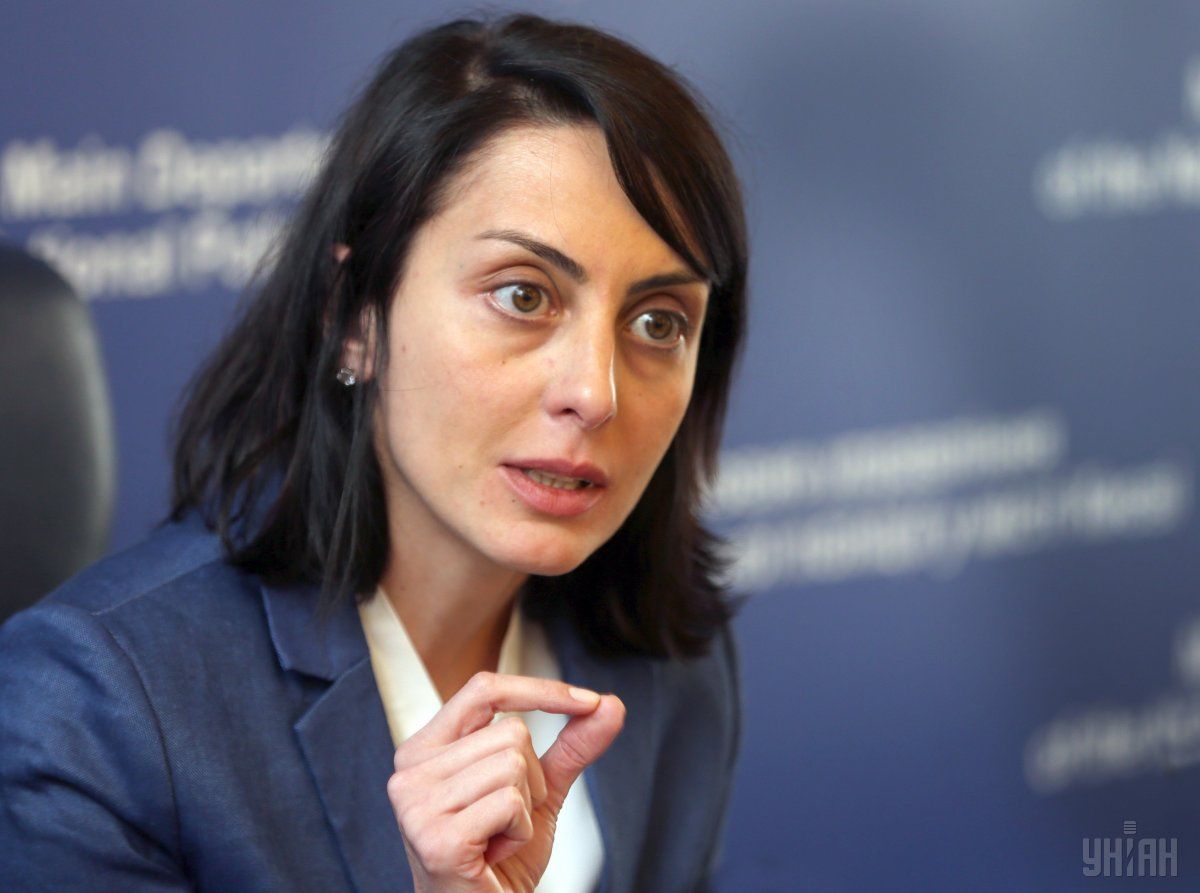 Dekanoidze asks Ukrainians to support police / Photo from UNIAN
"The most important thing I'd like to tell you... Every person living in our country should be aware of the importance of police officers' work, as the young people's lives are put at risk every day. We must trust in them, for sure. And it should be such trust so that they could feel the great strength of our state and society behind them," she said at a briefing in Dnipro on the detention of a suspect who allegedly shot two patrol police officers to death on Sunday, September 25, Channel 112 Ukraine reported.
"Support the police ... They risk their lives to protect the rule of law. It is very important," she added.
Read alsoTwo police officers shot dead in Dnipro, police storm flat with suspect (Photos, video)As UNIAN reported earlier, a police patrol stopped a Citroen car in Dnipro for the violation of traffic rules on September 25. The driver of the car resisted the police by firing several shots and fled the scene. A male police officer was shot to death immediately, his female police partner died from gunshot wounds in hospital. One of the bullets stuck in her spine bone.
Later police reported that the suspect in the murder was a 33-year-old ethnic Russian, Alexander Pugachev. He lived in the town of Torez in Donetsk region. He has been fugitive since 2015, facing charges of kidnapping, sexual assaults, and the creation of a criminal gang.
The suspect was captured when he sought medical assistance in hospital with a gunshot wound under a false identity. He is now undergoing treatment in a Dnipro-based hospital. He will soon be issued a notice of suspicion.
Ukrainian President Petro Poroshenko expressed his condolences to the families of the police officers killed in Dnipro. "Crime is a challenge to all of us. Therefore, we should appreciate and respect the feat of law enforcement officers who risk their lives to protect Ukraine," the president said in a statement on Sunday.
Dnipro's authorities announced Monday, September 26, a day of mourning for the dead policemen.
If you see a spelling error on our site, select it and press Ctrl+Enter