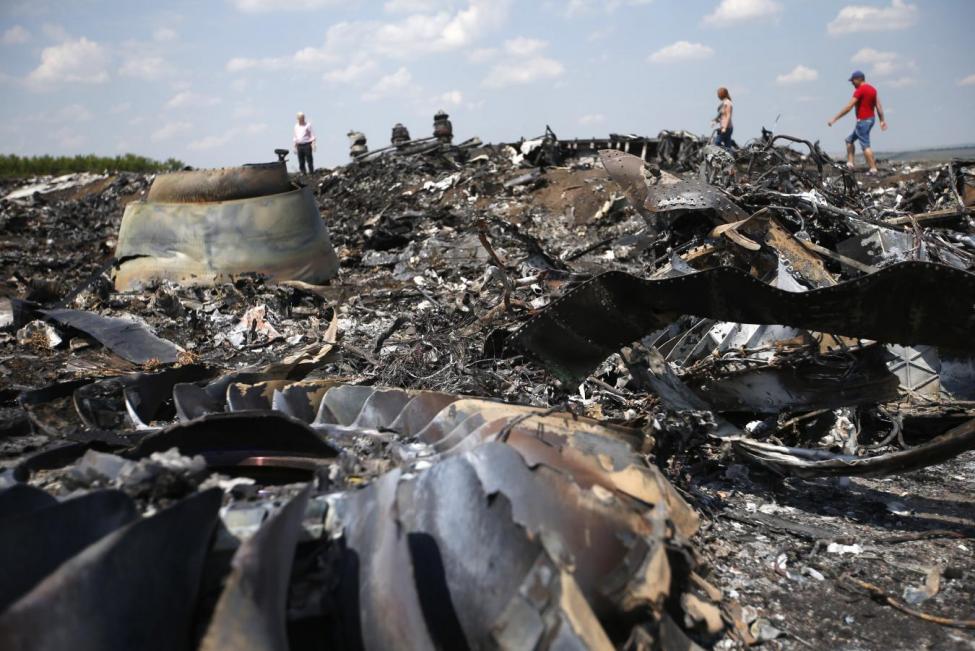 REUTERS
The Dutch-led Joint Investigation Team (JIT) has been gathering evidence for a possible criminal trial and is due to present its interim findings on Wednesday, September 28, the Guardian wrote.
Dutch police and prosecutors have been working with judicial colleagues from Australia, Belgium, Malaysia and Ukraine.
The report follows an earlier inquiry by the Dutch Safety Board. It concluded a missile fired by a sophisticated Buk surface-to-air system struck the Malaysia Airlines aircraft as it flew from Amsterdam to Kuala Lumpur. It exploded next to the cockpit. All 298 people on board were killed.
According to diplomatic sources, international investigators will give a precise Google location showing that the Buk was located in separatist-controlled territory, near the village of Snizhne.
Read alsoMH17 crash in Donbas: Bellingcat explains why Russia provides radar data so lateThe JIT has been working on the scenario that the Buk came from the Kremlin's 53rd anti-aircraft missile brigade based in the Russian city of Kursk. It was smuggled across the Russian-Ukrainian border in July 2014 and spotted leaving rebel-held Donetsk on a low-loader, heading east.
After arriving in Snizhne on the afternoon of 17 July, the Buk was offloaded and driven to a field south of town, investigators believe. It shot down MH17 in error, believing it to be a Ukrainian army transport plane. The Buk was smuggled back across the Russian border early the next day.
The JIT's findings are based on US satellite data, and multiple sightings of the Buk as it trundled through rebel-held areas.
"There is a wide presumption in diplomatic circles that this report will point to the involvement of pro-Russian rebels or Russia," said Robert van de Roer, a Dutch diplomatic expert and commentator. "It will cause high waves."
According to Van de Roer, investigators have not yet been able to identify "the guy who pushed the button" on the Buk missile. They do know the names of about 20 Russian servicemen from the 53rd brigade in Kursk who could form a "broad circle of suspects," he said.
Van de Roer said he was pessimistic that Russia's president, Vladimir Putin, would cooperate with the tribunal or hand over possible suspects to the Hague for trial. He also described the Dutch government's approach as "bureaucratic and legalistic."
"My fear is that this will end up as a kind of Lockerbie," he said, adding that in the case of the 1988 Pan Am bombing it was never known if Abdelbaset al-Megrahi – convicted in 2001 – was the only perpetrator.
Russia has vehemently denied responsibility. On Monday its ministry of defence released satellite data which it said proved the missile had not been fired from rebel territory. It suggested Ukraine was responsible.
In 2014, however, the same ministry claimed a mysterious Ukrainian fighter jet had shot down the Boeing 777. The "jet" disappeared from Russia's latest presentation. MH17's route had also changed.