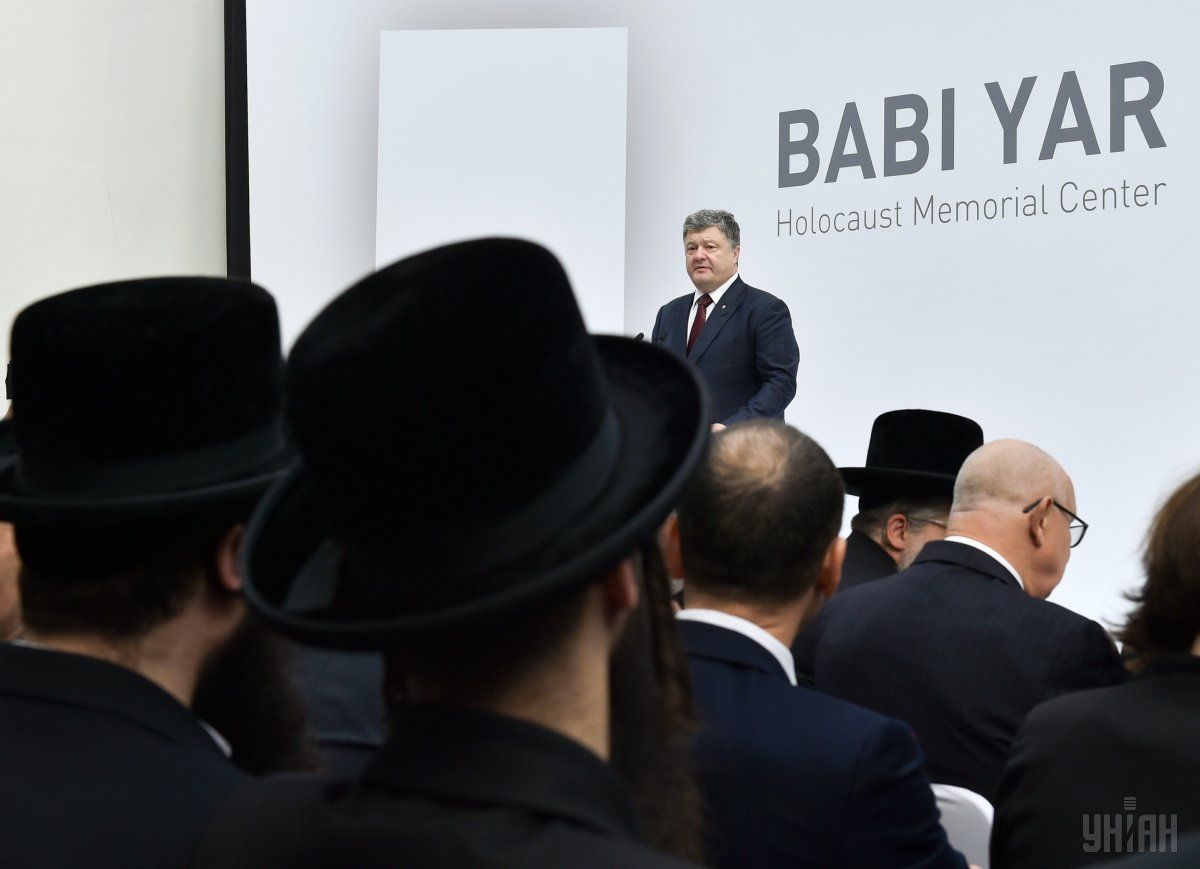 Photo from UNIAN
"We, Ukrainians, understand very well the grief of the Jews, and perceive it as our own. Holocaust is the most tragic page in the history of the Jewish people, and the Ukrainian people as well. Together, we are building Ukraine where there is no place for anti-Semitism. I am grateful to the Ukrainians and all nationalities for this fantastic unity," said the president.
"The Memorial at Babyn Yar must become a symbol of unity, a symbol of honor and respect for all Ukrainians, regardless of their nationality. It is important that humanity remember the bloody facts of Holocaust - the dangers of hatred, bigotry, and racism. Creating a Holocaust Memorial at Babyn Yar is important for all humanity. The historical truth will not let anyone speculate on the memory of the past. May peace and harmony reign on the lands of the free Ukraine, free Europe and the whole world," President Poroshenko said.
Read alsoUkraine marking 75th anniversary of Babyn Yar tragedyAs UNIAN reported earlier, Ukrainian President Petro Poroshenko at 19:00 on Thursday will take part in a vigil commemorating the victims of the Babyn Yar tragedy, which will be held at the National Historical and Memorial Reserve Babyn Yar.
On September 29, President of Germany Joachim Gauck will speak in Kyiv during the official commemoration events over the 75th anniversary of the tragedy in Babyn Yar. Foreign Minister of Germany Frank-Walter Steinmeier stressed earlier that Babyn Yar was a symbol of the suffering, injustice and barbarism, which National Socialism had brought to Europe.