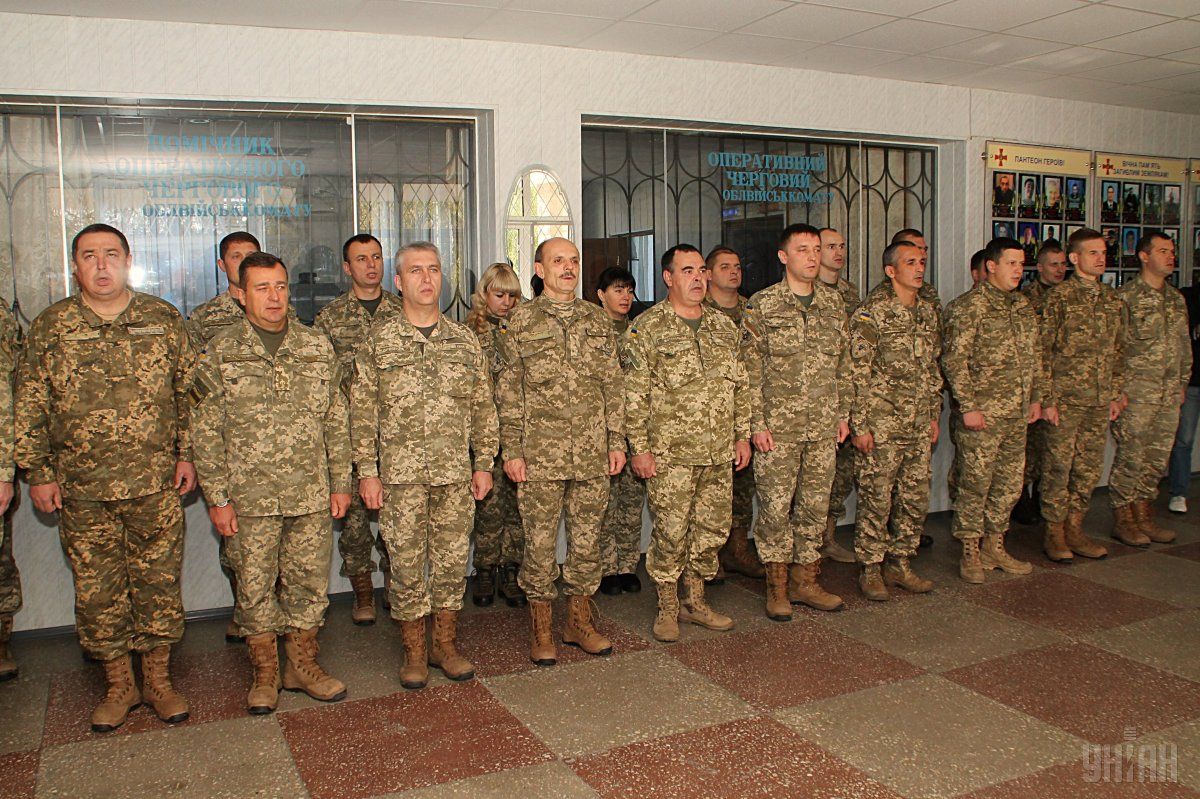 Photo from UNIAN
The national holiday was set by decree of President Petro Poroshenko of October 14, 2014.
A number of concerts, expos, and festivals will be held on the occasion across Ukraine.
In addition, October 14, 1942 is the date of the establishment of UPA [Ukrainian Insurgent Army]. Therefore, traditionally, it is also the UPA Day in Ukriane.
As UNIAN reported earlier, distinguished Ukrainian soldiers were awarded on the eve of Defender Day, while some were assigned higher military ranks.
Read alsoArms of Ukrainian victoryOver the past three years, more than 200,000 drafted conscripts and tens of thousands of volunteers have served in the Armed Forces of Ukraine. According to the official data, the Donbas conflict has already claimed life of over 2,000 Ukrainian troops defending Ukraine from the Russian aggressor.
Their memory was honored with a moment of silence.
Ukraine's First Lady Maryna Poroshenko has called on everyone to pray to the Mother of God for the Ukrainian defenders.
In a televised address, Maryna Poroshenko congratulated Ukrainians on the Christian holiday of Protection of Virgin Mary, celebrated October 14.
In contrast to the Soviet-era defender day marked February 23, this Christian holiday is directly related to the Ukrainian army, because has long been the main celebration of Ukraine's cossacks.