Oklahoma National Guardsmen scheduled for deployment to Ukraine
Approximately 500 members of the 45th Infantry Brigade Combat Team (IBCT) are scheduled to deploy this fall to provide training support in Ukraine, according to Fox23.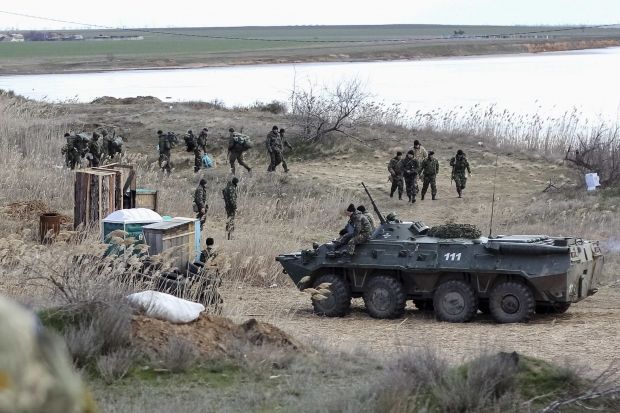 Reuters
"It's a great opportunity for the Soldiers of the 45th to use the experiences we've gained through our training and deployments," said Col. David Jordan, commander of the 45th IBCT, Fox23 reports.
"We will assist the Ukrainian forces with their training from squad level to staff level. We will be shoulder to shoulder with them as they train on small unit tactics, security, defensive operations and establish their own combat training center," he said.
The soldiers will provide support to Ukraine within the U.S. Security Cooperation agreements.
Read alsoCanada to train military policemen in UkraineThe 1st Battalion, 179th Infantry Regiment, 45th IBCT, Oklahoma Army National Guard (OKARNG) will be on the first rotation where they will conduct two different training cycles for Ukrainian Forces. They will be followed by members of the 1st Battalion, 279th Infantry Regiment, 45th IBCT, OKARNG, who will be on the second rotation conducting similar training missions.
The deployment will be approximately six months per rotation. Both rotations will attend training in Oklahoma before finalizing their requirements at their mobilization site.
If you see a spelling error on our site, select it and press Ctrl+Enter