Operation "Buffalo" deemed successful: Buffalo start feeling comfortable in Odesa region (photos)
Odesa region in southern Ukraine welcomed an experimental herd of Carpathian type Water Buffalo, planned to be used to improve the ecosystem of the Danube Delta.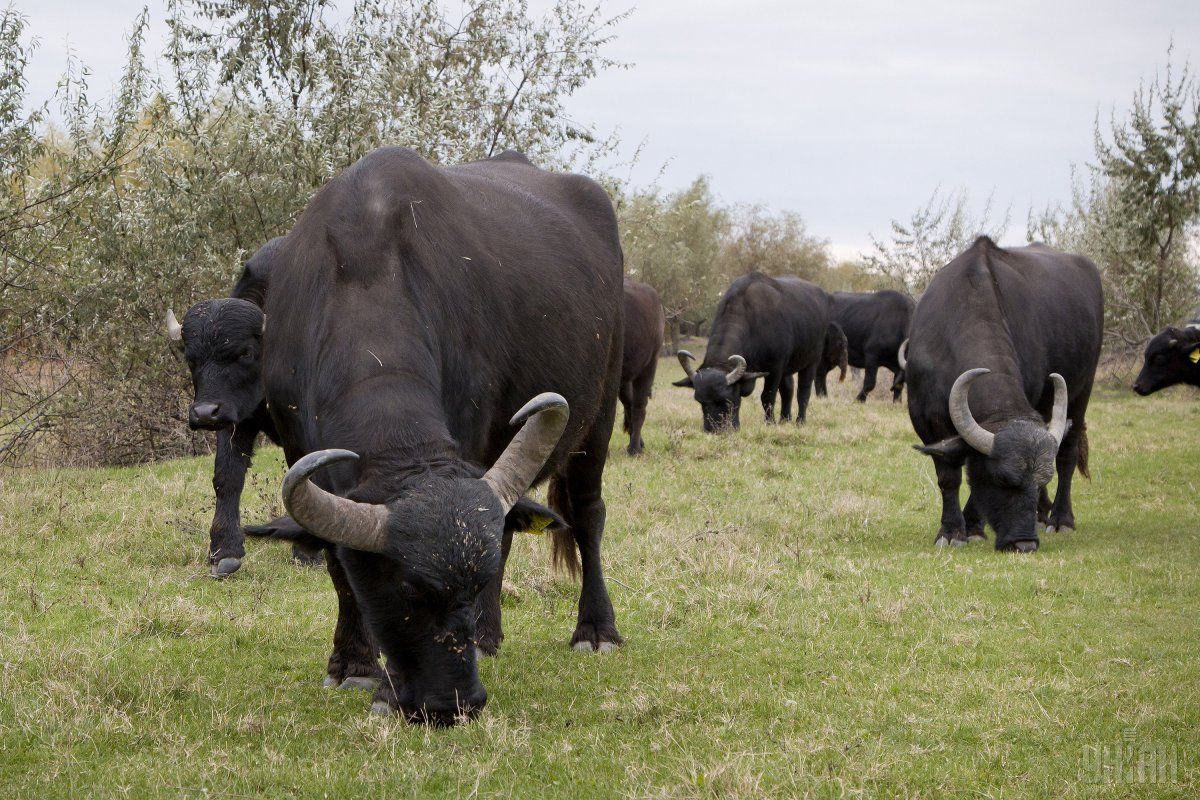 Photo from UNIAN
Operation "Buffalo" is deemed successful, according to the National Ecological Centre of Ukraine. Animals survived a long way from Zakarpattia region and now they need some time to settle in a new location, the NECU wrote on Facebook.
However, according to environmentalists, it is already clear that the animals loved their new habitat.
Read alsoIllegal amber miners detained with arms, armored hardware in Rivne region (Photos)On October 20, the reporters were shown how the buffalo are getting accustomed to their new place.
In addition, due to the relocation of the 14-strong herd, five new jobs will be provided for local residents in Orlovka: a shepherd, security officer, cheese production workers, and tour guides for future tourists.
The experience of Buffalo treatment was provided by a German forester, ecologist Michel Jacobi, who moved from Germany to Ukraine, to restore the herds of buffalo and contribute to the conservation of agro-biodiversity of the Carpathian Mountains.
If you see a spelling error on our site, select it and press Ctrl+Enter