Row over SBU returning Belavia jet: experts assess situation
A media thunder hit the Ukrainian skies over the weekend as the passenger plane of Belavia Belarusian Airlines was returned back to Kyiv while being at a 50 km distance to the Belarus border at the request of the SBU Security Service of Ukraine. Experts have commented on the incident and assessed the actions of the Ukrainian security services.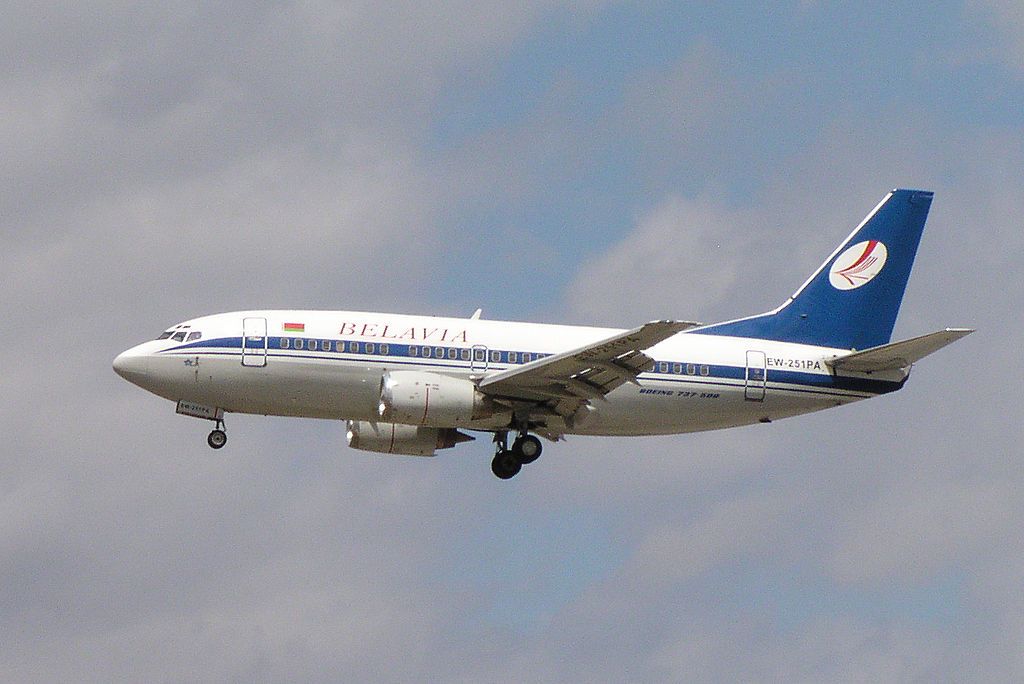 wikipedia.org
The reason for this unexpected decision was one of the passengers on board, whose actions, as security officials believed, could threaten national security, the Segodnya newspaper reported.
The press service of Belavia said that the air traffic controller had threatened the Boeing crew that military jets could scramble if the captain did not comply with instructions to return to the airport of departure in Kyiv. The information was confirmed by flight captain Viktor Shishlo on Facebook: "He [air traffic controller] said that we would know the reasons upon landing, and if we did not comply with their command to return, jet fighters will scramble."
However, the SBU refutes any accusations of wrongdoing.
Belarusian Foreign Ministry summoned the Ukrainian ambassador and instructed Ambassador of Belarus to Ukraine Igor Sokol to deliver a protest note to the Ukrainian Foreign Ministry.
The experts believe that there was nothing unusual in the decision of the Ukrainian special services. "The SBU's official comments touched upon the issue of national security. In this case, law enforcement agencies forward information to the Ukrainian State Air Traffic Services Enterprise (UkSATSE), whose air traffic officers give a relevant command to the crew. In principle, there is no need to resort to threats in such cases as the captain, while the plane flies within a control zone of the Kyiv-based traffic controllers, must follow their commands unconditionally. That's what has been done," an aviation lawyer Andriy Huk said. "As for the phrase about jet fighters, the traffic controller could easily say so. But there is nothing unusual in this. When it comes to national security, this is a normal thing."
As reported earlier, on Friday, October 21, the SBU ordered the Belavia passenger plane flight Kyiv Zhuliany - Minsk to return back to Kyiv.
The Ukrainian side allegedly threatened the Belarusian aircraft with jet fighters, but the SBU has already refuted such claims.
It was later revealed that the SBU's man of interest was an Armenian citizen Armen Martirosyan, who lives in Moscow, working for Russian propaganda media outlets. Known as a stern critic of the Euromaidan revolution, Martirosyan has already claimed he would sue the Ukrainian side for being taken off the airplane.
The SBU reportedly searched Mr Martirosyan before letting him board another plane to Minsk.
facebook.com/armen.martirosyan.90
If you see a spelling error on our site, select it and press Ctrl+Enter