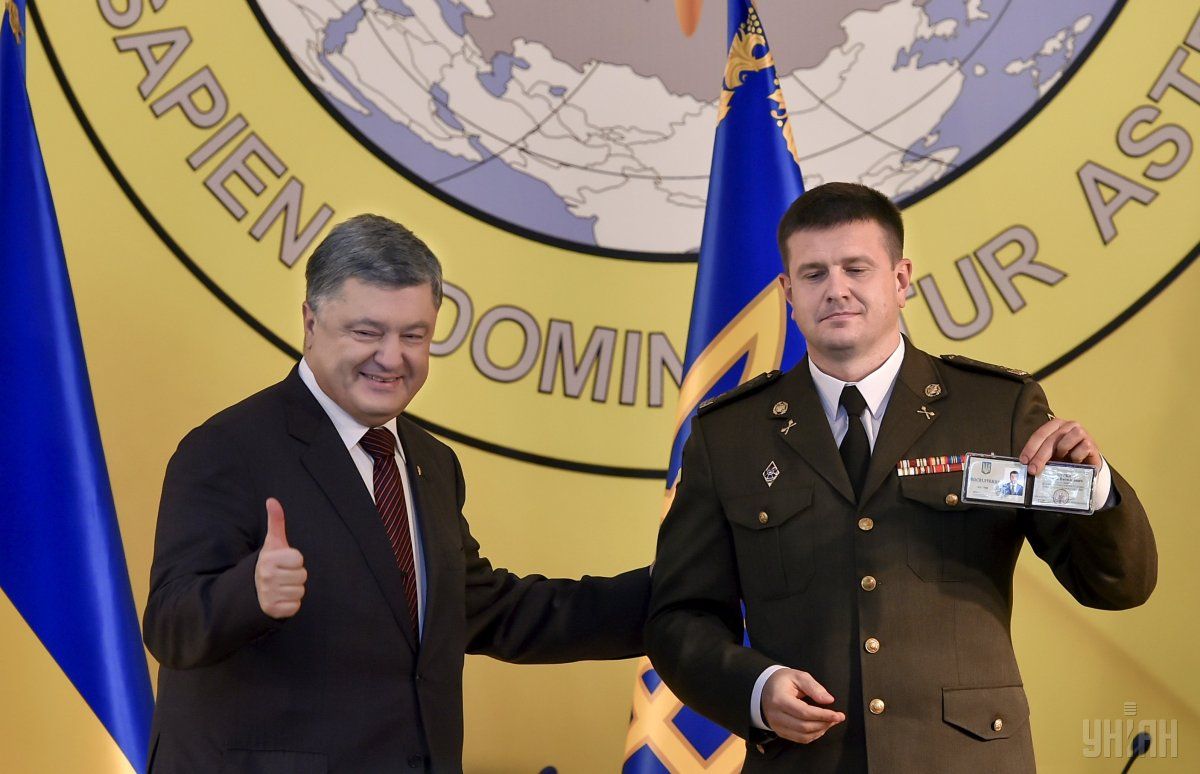 Photo from UNIAN
"I have no doubt that this appointment will give a new impetus to the activity of military intelligence of Ukraine," Petro Poroshenko said.
The Head of State emphasized that over the past two years, the activity of the intelligence directorate had been improved significantly. He also noted drastic change in quality of intel collected, reads the report.
Mr Poroshenko drew special attention to the improvement of the level of interaction between the agency and other security structures, as well as to the data exchange with respective structures of Ukraine's partner states.
Read also162 intel officers killed in Donbas during ATO, another 632 wounded - PoroshenkoA 38-year-old Vasyl Burba graduated from the law faculty of the National Academy of the Security Service of Ukraine. He has worked in the Security Service of Ukraine for a long period. Burba is an ATO participant.
By the President's Decree of October 15, 2016, he was appointed head of the Chief Directorate of Intelligence of the Ministry of Defense of Ukraine.