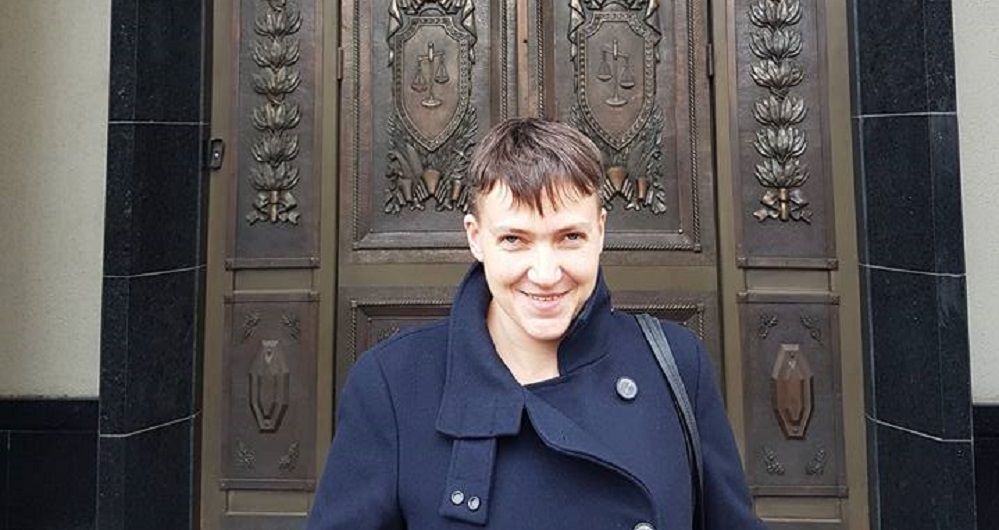 Ilya Movikov
Former prisoner of the Russian regime later exchanged for the two Russian GRU (military intel) officers, Nadia Savchenko has come to Russia again, this time as a people's deputy of Ukraine, to attend the Supreme Court hearing of the appeal into the case against Klykh and Karpiuk October 26.
"It's important for me to be there. To support them at least with my presence. To let them know that Ukrainians do not give up on their men!" she wrote on Facebook.
Ilya Novikov also posted in a social network a photo of MP Savchenko at the entrance to the Supreme Court in Moscow.
Read alsoUkrainian citizen Klykh convicted in Russia gone mad due to torture – human rights activistsAs UNIAN reported earlier, the Supreme Court of Russia's Chechnya in May 2016 sentenced Karpiuk to 22.5 years and Klykh – to 20 years in jail.
Ukraine had sent numerous requests to Russia for the extradition of political prisoners Stanislav Klykh and Mykola Karpiuk, according to First Deputy Minister of Justice Natalia Sevostianova.
It was earlier reported that Nadia Savchenko repeatedly stated she stood for direct talks with pro-Russian militants in Donbas with own participation on the issues of prisoner swap.