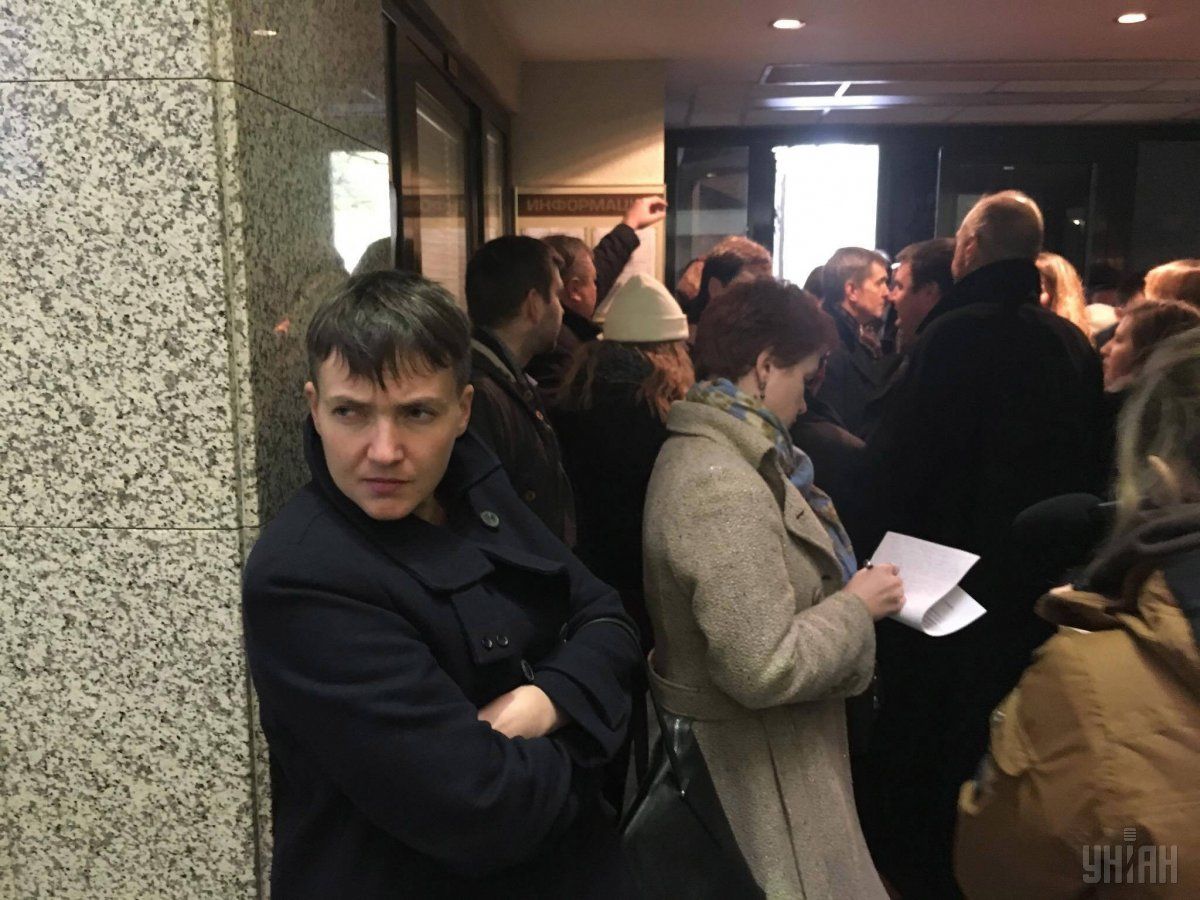 Photo from UNIAN
"She would not have entered [into Russia] had she not received relevant guarantees at a high level. No doubt. Perhaps, someone was negotiating about her visit via some people who have access to the relevant offices. First of all, the FSB, because it controls the situation and decides on this type of issues. I think that she will be allowed to leave the country. Without a doubt," the lawyer said on 112 Ukraine TV Channel.
Feygin also opined that the presence of Savchenko at the hearing would not affect the verdict.
"It will not affect [the verdict] in any way. All decisions are known in advance. Regardless of whether Savchenko is present or not. I think that the sentence will be upheld, because everything is decided in other places rather than the Supreme Court. So I think there are no reasons to change the sentence of Karpiuk and Klykh. They do not exist. They will not be released through overruling the previous sentence. They can be exchanged, at best," the lawyer said.
In addition, Feygin wrote on Twitter that Savchenko's trip looks very strange.
Read alsoNadia Savchenko arrives in Moscow"Given that Nadia Savchenko was sentenced in Russia, among other things, for illegal border crossing, it looks very strange..." he tweeted.
Savchenko said that she would like to support the Ukrainians at least with her presence in the courtroom. However, according to Feygin, neither Karpiuk nor Klyh will see the courtroom, as they will participate in court hearing via video link from Grozny.
Read alsoRussia formally charges Ukrainian journo Sushchenko with espionageAs UNIAN reported earlier, Member of the Ukrainian Parliament Nadia Savchenko in a rather controversial move arrived in the Russian capital Moscow for a hearing in the case of Ukrainian citizens Mykola Karpiuk and Stanislav Klykh, convicted in Russia on charges of fighting on the side of Chechen separatists in the 1990s.