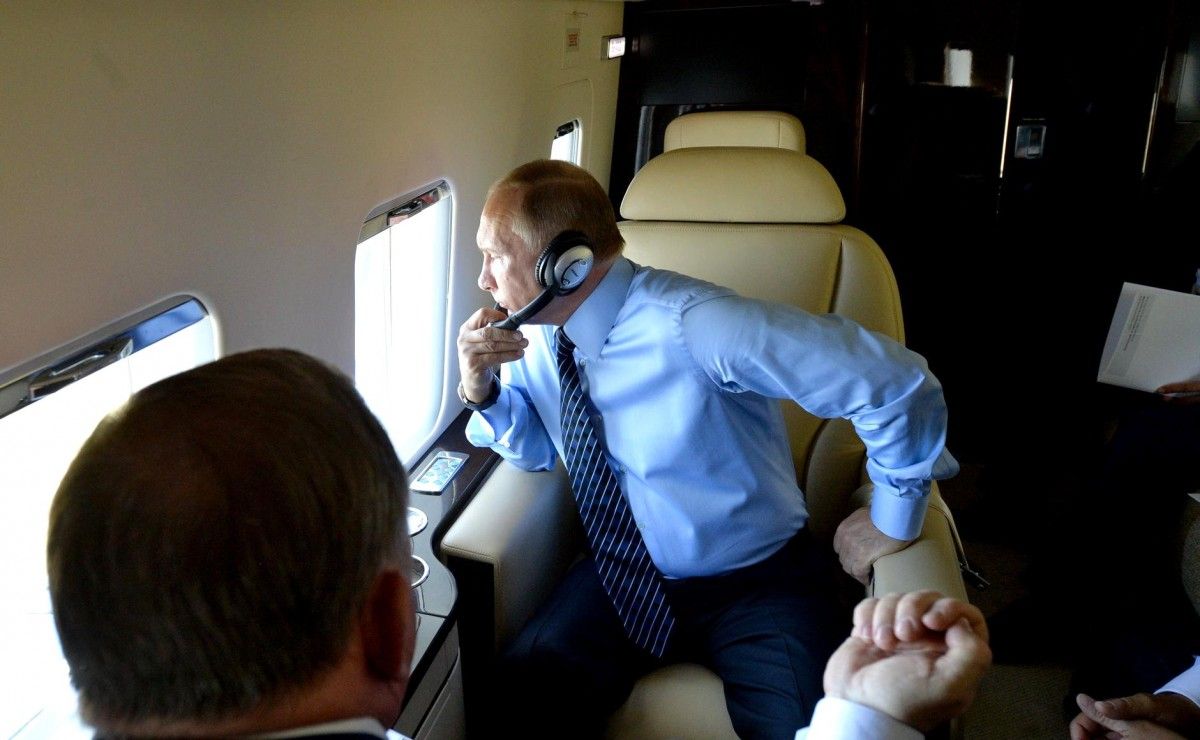 Putin is visiting Russian-occupied Crimea / Photo from the Kremlin's press service
"In very rapid time, we have resolved the problem of the energy and water supply blockades the peninsula was subjected to, and we are making good progress on building the bridge across the Kerch Strait," Putin said at the forum, according to the Kremlin's press service.
"Main themes on the agenda include the energy sector, gas supplies, developing Crimea's agriculture sector and tourism potential, improving access to education, quality of service in the housing and utilities sector, environmental issues, and preserving cultural heritage sites," the press service said.
The Russian president said he hopes that the approach roads to the bridge and all of the support infrastructure will be of a high standard and completed on time.
In his words, Russia will focus on solving Crimean residents' social problems and upgrading the local transport sector.
"We must focus first, of course, on the most pressing issues for the people here, problems such as modernizing social infrastructure, upgrading the transport sector, and creating new jobs. At the same time, we must ensure competent distribution of financial resources and make sure that the money invested brings maximum returns," he said.
The Ukrainian Foreign Ministry has immediately reacted to Putin's visit to Crimea, having expressed its protest over his presence in Russia-occupied territory.
Read alsoPutin on Crimea: Russia has not annexed anything"The Russian Foreign Ministry has been sent a relevant note of protest," the Ukrainian Foreign Ministry said on Wednesday.
"We have repeatedly pointed to the unacceptability of Russian officials' presence, without Kyiv's prior consent, in sovereign territory of Ukraine" that includes Crimea and the city of Sevastopol, the Ukrainian ministry said.
UNIAN memo. Russia annexed Ukraine's Crimea in March 2014 after its troops had occupied the peninsula. An illegal referendum was held for Crimeans to decide on accession to Russia. De-facto Crimean authorities reported that allegedly 96.77% of the Crimean population had voted for joining Russia. On March 18, 2014, the so-called agreement on the accession of Crimea and the city of Sevastopol to Russia was signed in the Kremlin. The West did not recognize the annexation in response to which sanctions against Russia were introduced. Ukraine's parliament voted to designate February 20, 2014, as the official date when the temporary occupation of Crimea began.