Mansions in Odesa region slowly collapse in landslide (photo, video)
Almost all Morska street has been demolished in Chornomorsk town near Odesa because of a massive landslide. It destroyed the road, fences, and gardens. Several dozen houses are left on the slope and could fall at any moment. Huge cracks are crawling along the streets, according to Ukraine Today.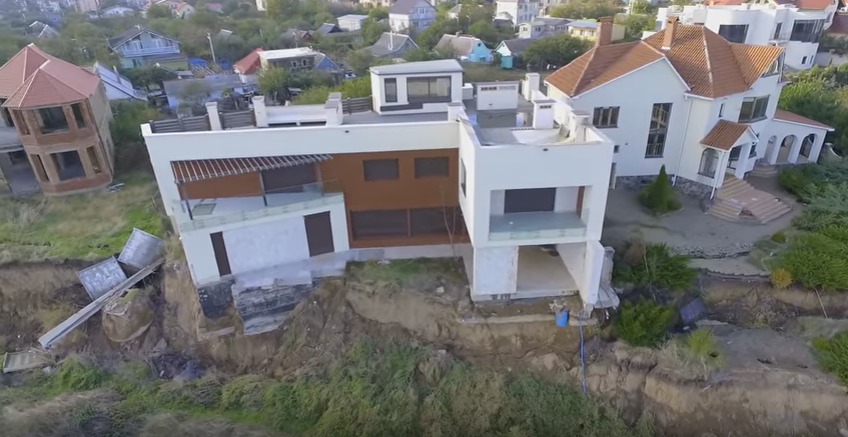 Screeenshot
Landslides also ruin mansions in an elite part of Chernomorsk town near Odesa. Two houses cracked just over the weekend. Building experts explain that new houses were built too close to the sea. The slopes here have not been stabilized, and the soil is virtually all sand.
As a result, during rainy periods the soil moves actively and causes erosions. Construction of real estate on the beach is forbidden, however it never stopped the developers. Despite continued danger of more landslides, local citizens say that a new eight-storey hotel is being built right along the coastline.
If you see a spelling error on our site, select it and press Ctrl+Enter