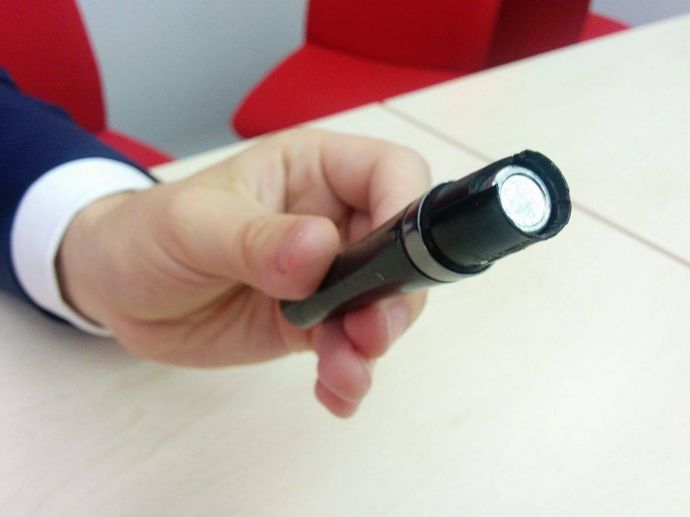 pravda.com.ua
"Yes, there is such a probe," Dekanoidze said responding to a question on the matter. "There was an open letter when journalists from Ukrainska Pravda turned to National Police to check all the details."
The National Police chief said she had already held a meeting with the publication's top managers, adding that the internal investigation was underway.
As reported earlier, October 28, Ukrainska Pravda published an article which included documental evidence of its journalists and editors being spied on.
Read alsoMilitary prosecutor: Ukrainian Bureau of Interpol took bribes for not putting individuals on wanted list"Our sources among law enforcers indicate that it was the SBU [Security Service] who collected information at the request of the Presidential Administration. Also, according to our information, the relevant materials are received by Interior Minister Arsen Avakov. And they concern not only journalists but politicians as well," the article claimed.
Read alsoLawyer Feygin admits Sushchenko's swap for spy prosecuted in UkraineSBU's Chief of Staff Oleksandr Tkachuk later stated that the leak regarding the activities and investigations of journalists could come from a source other than wiretapping.
The Communications Department of the Ministry of Internal Affairs of Ukraine assured that they were not doing any illegal wiretapping of and spying on Ukrainian journalists.