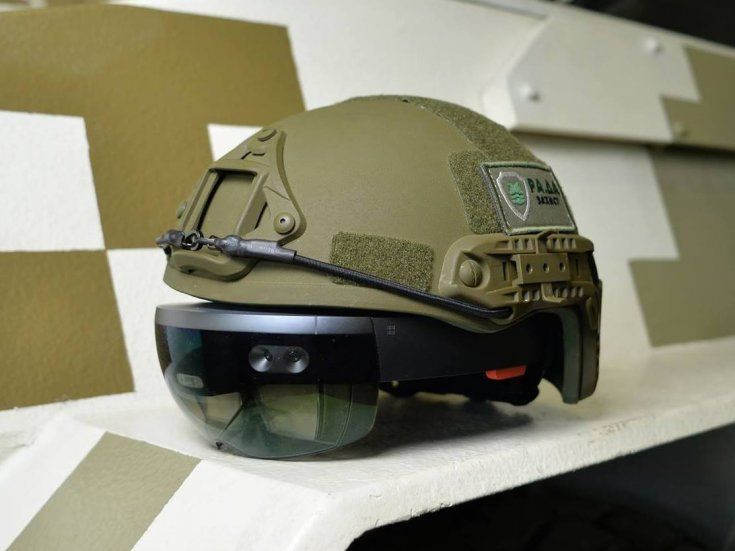 Limpid Armor
Ukrainian company Limpid Armor recently showed off its Circular Review system, which essentially consists of an armored helmet integrated with a HoloLens headset. This is hooked up to a system of cameras mounted to the sides of armored vehicles to provide the wearer with a complete view of their surroundings, IBT reported.
Read alsoArms of Ukrainian victoryInside the headset, the wearer is given provided with telemetry and other situational information, including a "look, lock and launch" system, automatic target tracking and the ability to view video from other battlefield units, such as drones.
The system would also allow tank commanders to track and highlight the position of both allies and enemies at a distance of up to 300m, and offer both optical and thermal imaging modes.
Limpid Armor