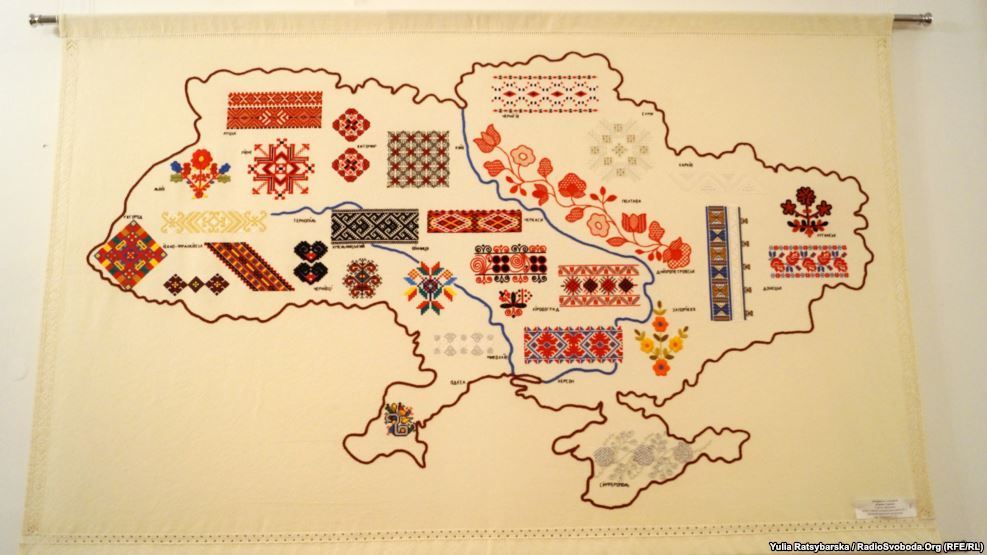 radiosvoboda.org
It was Svitlana Makarenko, a member of the National Union of Folk Art Masters of Ukraine and the head of the embroidery circle, who initially came up with the idea. She led the team of her students to create the masterpiece.
The expo presents products with the use of the almost forgotten techniques of Ukrainian folk embroidery art, now being revived by Svitlana Makarenko – towels, napkins, panels, pillows, paintings, Christmas ornaments, shirts, handbags, and book covers.
Read alsoUkraine takes to court in a bid to return Scythian goldMakarenko says that she wants to preserve vintage patterns, embroidery technique, and its colors for posterity, to restore rare antique ornaments, and to develop new patterns on the basis of vintage ones.
"The palette of patterns, technique and colors of Ukrainian embroidery are so rich that we can study them and draw inspiration, from the cradle to the grave," the expert says.
The exhibition will run until November 18, 2016.