Russia claims another two Ukraine "saboteurs" in occupied Crimea detained
The court in the Russian-occupied Crimea has ruled to hold in custody another two "Ukrainian saboteurs" after their detention by the FSB in a spree of arrests the Russian security service said were connected with a crackdown on an alleged subversive plot of the Ukrainian military intel against the peninsula's critical infrastructure and military bases.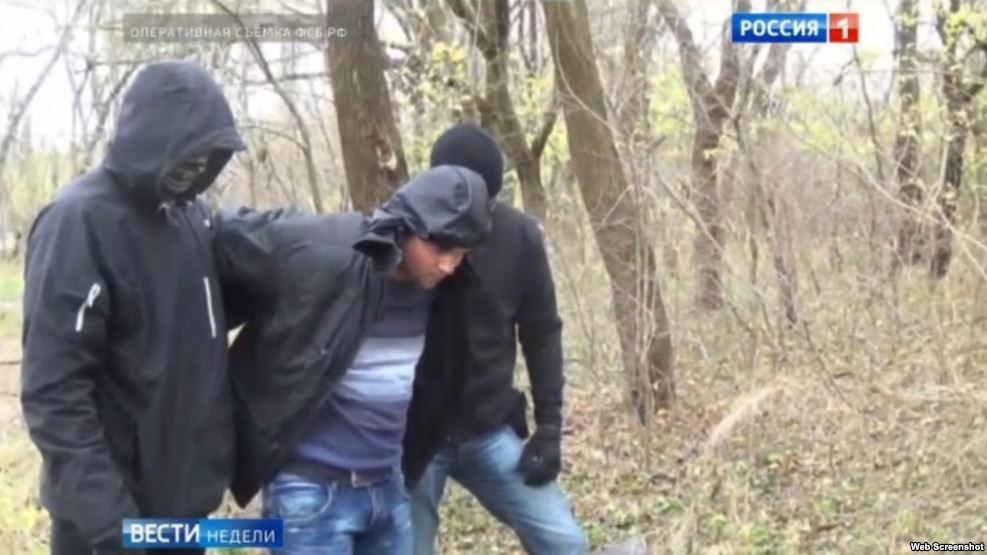 Screenshot
"Two more suspects have been arrested in the case of plotting on the instructions of the Ministry of Defense of Ukraine sabotage at infrastructure facilities in Crimea," RIA Novosti news agency reported citing the Simferopol court.
The occupation forces claim one of the detainees in Colonel of the Main Intelligence Directorate of Ukraine's Defense Ministry Oleksiy Stohniy. Another man arrested is allegedly a Ukrainian officer Hleb Shabliy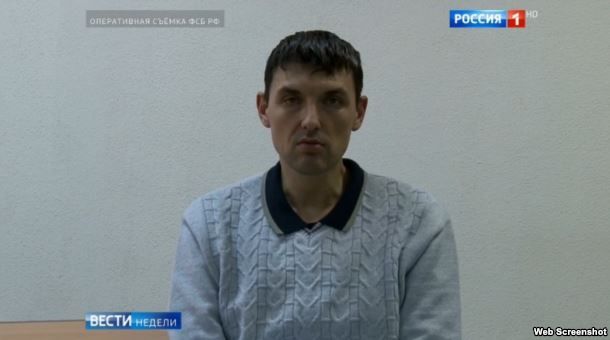 Hleb Shabliy / Screenshot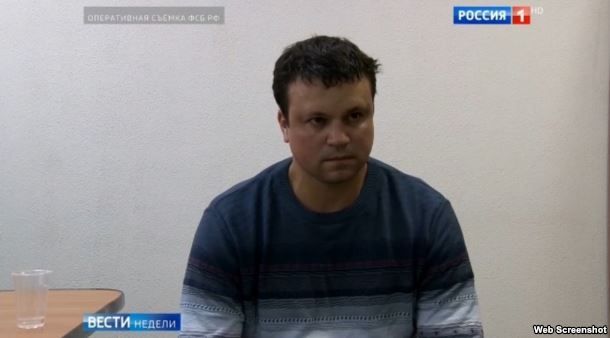 Oleksiy Stohniy / Screenshot
Russia claims that Stohniy and Shabliy have conspired with a "Shtyblikov group", the members of which had been arrested in Crimea earlier, Radio Liberty reported.
As of the moment of publication, the Ukrainian security agencies have not commented on the issue.
Read alsoDef. Ministry on new "Ukrainian saboteurs" in Crimea: FSB "lie factory"On November 10, the FSB security service said that "the members of a terrorist group of the Main Intelligence Directorate of the Ministry of Defense of Ukraine" Dmytro Shtyblikov, Oleksiy Bessarabov, and Volodymyr Dudko, had been arrested in Crimea a day earlier.
The Main Directorate of Intelligence of Ukraine's Defense Ministry has refuted the Russian FSB report that it was their employees who had been arrested in the occupied Crimea's strategic port city of Sevastopol on November 9.
The intelligence says that this statement is aimed at "concealing own repressive actions against the inhabitants of the peninsula, as well as at discrediting Ukraine in the eyes of the international community."
If you see a spelling error on our site, select it and press Ctrl+Enter