Satellite imagery reveal disastrous pace of deforestation in Carpathians
The most active process of forest cutting in the Carpathian mountains has been recorded over the last three years, according to Patriots of Ukraine.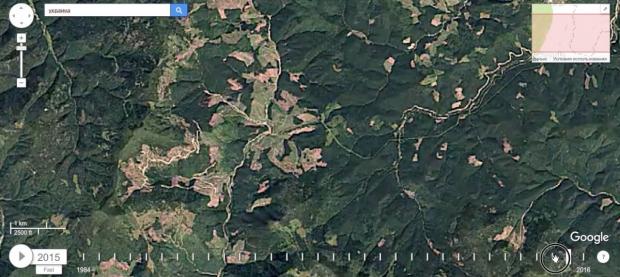 Screenshot
Satellite images show the process of gradual disappearance of the forest cover of the Carpathian mountains.
Read alsoExpert warns EU may sue Ukraine for ban on timber exportsTimelapse by Google allows following up on the visible changes in the Carpathians, comparing today's landscape with that of three years ago Patriots of Ukraine report. 
If you see a spelling error on our site, select it and press Ctrl+Enter