NABU launches probe in light of allegations by fugitive MP Onyshchenko
Ukraine's newly created anti-corruption watchdog, the National Anti-Corruption Bureau, said the agency started a pre-trial investigation into the facts of bribery of people's deputies of the Verkhovna Rada in the vote for the resignation PGO and SBU chiefs, as well as the appointment of a new prosecutor general, voiced in the statements of a fugitive MP Oleksandr Onyshchenko, who, himself, is wanted on suspicion of committing economic crimes, ZN.UA reports.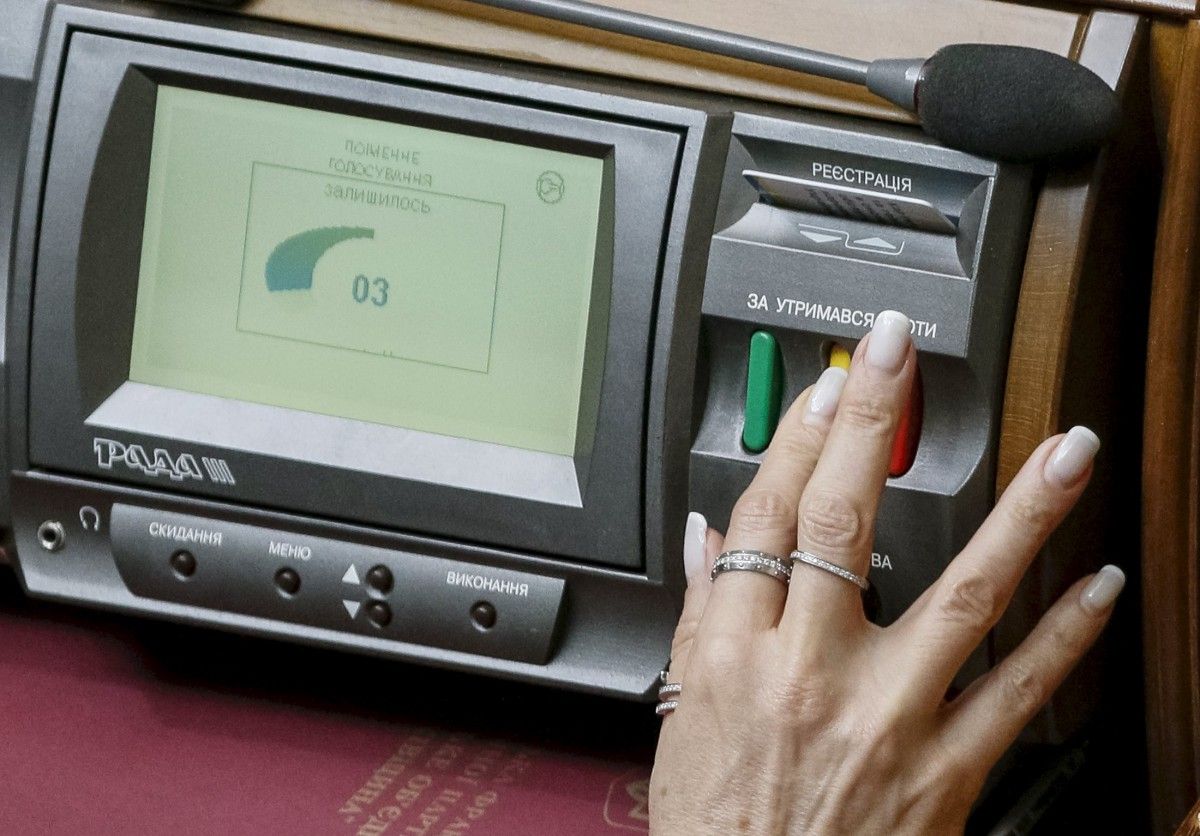 REUTERS
The NABU has told ZN.UA that media reports became grounds for launching a probe into signs of a crime, under Art. 368 P.4 of the Criminal Code of Ukraine (acceptance of an offer, promise, or receipt of undue advantage at a large scale by an official holding a particularly responsible post).
Read alsoBankova responds to statement by fugitive MP on handing U.S. law enforcers incriminating evidence against Poroshenko"Today, we have registered criminal proceedings at the request of People's Deputy Oleksandr Onyshchenko into the facts of bribery of deputies. Of course, part of the facts he voiced, in my opinion, have no criminal nature, but there are some statements claiming that there were specific bribes for particular votes. And the person testifying is the one who took part in that. During my time in the NABU office, I have not seen such statements yet," NABU Director Artem Sytnik told ZN.UA in an interview.
According to him, there are plenty of statements about bribes for votes voiced by politicians daily, but this is the first time when such statement comes from an MP who took part in these crimes.
Read alsoPolitician makes claims of vast corruption in Ukraine - The Independent"He [Onyshchenko] is not simply saying that someone bribes someone - such declarations we hear daily from various politicians as they have a certain degree of manipulation to distort the reputation of a political opponent. But here for the first time there comes a statement, at least after the Revolution, when the MP says he participated in this process. Therefore, I would call it, in fact, the confession, voiced live on air of TV channels, and unfortunately, the Russian channels, too. So we decided that once there is a nuance that it was not just a statement of a political party against another political party, but the statement of a particular person who confirms his participation in the processes of bribery and transfer of funds to the deputies, we will launch this probe," said Sytnik.
Read alsoNABU reports sharp profit growth at Ukrgazvydobuvannia since elimination of Onyschchenko's illegal "gas schemes"The NABU director said that Oleksandr Onyshchenko will be invited to hand over to the investigation audio and video recordings, which he says he has at his disposal, and to give a more specific testimony on each of the issues in the pre-trial investigation, launched Wednesday, December 7.
If you see a spelling error on our site, select it and press Ctrl+Enter