Kyiv Mayor Leonid Chernovetskiy bought a luxury car owned by Volodymyr Scherbytsky, the first secretary of the central committee of the Communist Party of the Ukrainian SSR.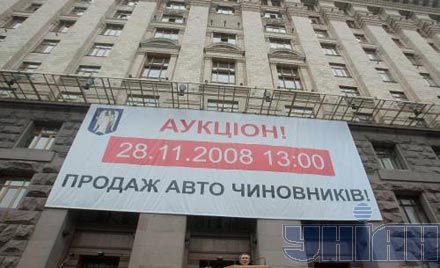 According to an UNIAN correspondent, he spent Hr 1.5 million on the GAZ 14 Chaika (produced in 1979).
The starting price of the car was 100,000 hryvnias. The Mayor pledged to transfer the money to Kyiv hospitals: the Oncological Center, a children hospital, and three tubercular clinics.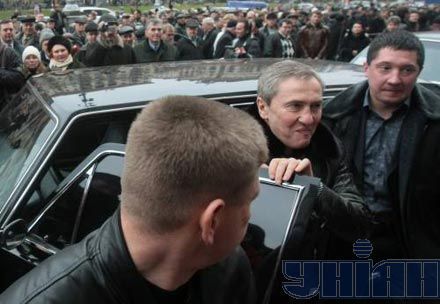 Leonid Chernovetsky and Viktor Pylypyshyn, head of the Shevchenkivsky district administration of Kyiv, were the main bidders for the lot. The auction took place in front of the Kyiv city administration on Friday.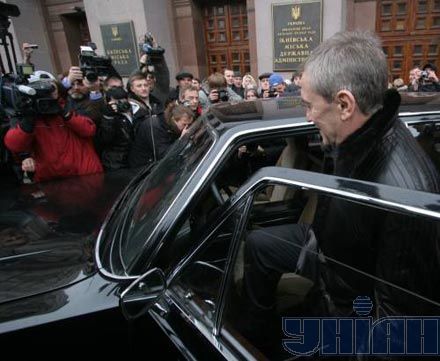 Pictures by UNIAN