U.S., Canada, EU hail Ukraine's anti-corruption achievements
The Embassy of the United States, the Embassy of Canada, and the EU Delegation to Ukraine have praised Ukraine for the important achievements it has made in the fight against corruption and encourage it to continue on the path of ambitious reforms.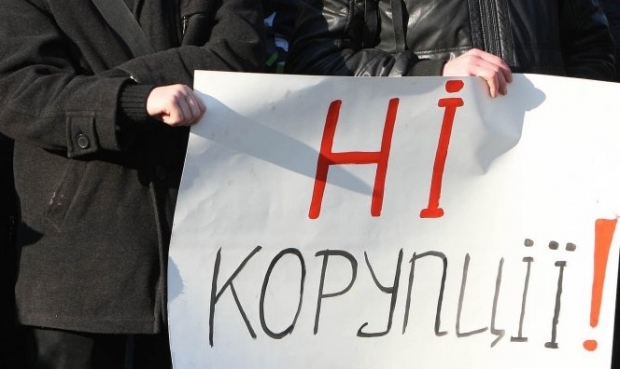 International Anti-Corruption Day on December 9 is marked on December 9 / Photo from UNIAN
"We applaud the impressive steps taken since the Revolution of Dignity, including the adoption of constitutional amendments on the judiciary and of anti-corruption legislation, the establishment of specialized anti-corruption bodies, and the successful launch of the electronic asset declaration system," they said in a joint statement on the occasion of International Anti-Corruption Day on December 9.
"These measures can contribute to greater public trust in the work of state officials, and we commend Ukrainian authorities and civil society for their dedication and hard work that has made it possible to launch a credible reform process," the statement said.
Read alsoHalf of Rada members' e-declarations analyzed, 53 sent to anti-graft agencyAccording to the statement, these gains are still consolidating and require the continued, focused efforts of all Ukrainian stakeholders working together to sustain and build on this positive momentum into 2017, and beyond. "We strongly encourage the independent and credible verification of submitted e-declarations. We also look to Ukrainian authorities to ensure the independence and adequate resourcing of the National Anti-Corruption Bureau (NABU), the Specialized Anti-corruption Prosecutor Office (SAPO), and the National Agency for the Prevention of Corruption (NAPC)," the statement said.
Read alsoNAPC asks police not to put pressure on itThe embassies say that it is vital that the competencies and powers of these specialized bodies are fully respected by all state institutions. "We voice our support for the establishment of the High Anti-corruption Court and stand ready to provide assistance as this process is being developed. The independent and transparent selection of judges will be of key importance," they said.
"We also encourage Ukrainian authorities to complete the establishment of the new Asset Recovery and Management Office (AMRO) so that this institution can commence its operations in early 2017 and fulfil its critical tasks. We stress the importance of completing the creation of the State Bureau of Investigations (SBI) in a transparent manner, which can ensure its independence and credibility," they added. 
If you see a spelling error on our site, select it and press Ctrl+Enter