Poroshenko in Donbas: "We will be united for sure!"
Ukrainian President Petro Poroshenko during his Mariupol visit addressed the Ukrainians living in the territories beyond government control.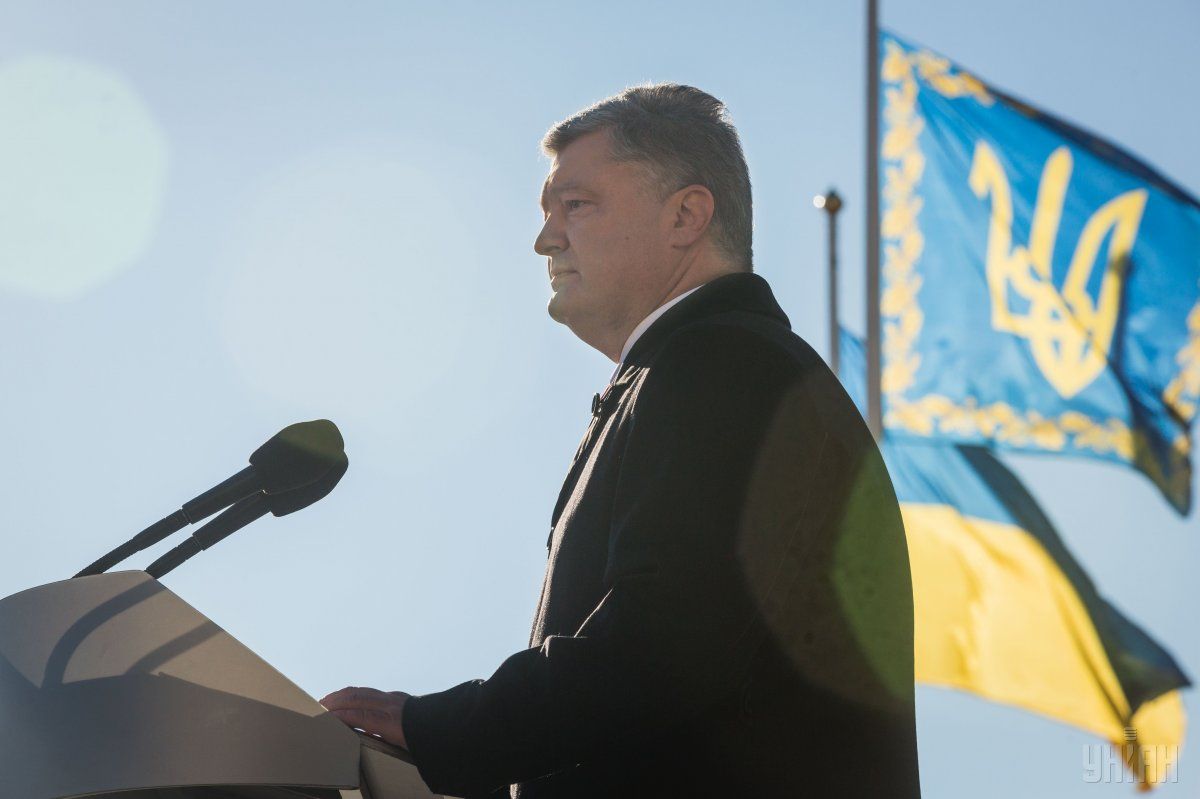 "Everything will be fine, dear Ukrainians, if we do not allow certain state-mongers to repeal the result hard won by the Ukrainian society," the president said.
Petro Poroshenko congratulated the residents of Mariupol, the whole Donbas as a part of Ukraine, on the coming New Year: "I would like to address those who stand by that side of the temporary delimitation line and support Ukraine: Dear fellow Ukrainians, Russian occupation is temporary. We will be united for sure. Ukraine is united and we are united."
President Poroshenko, U.S. Senators visit command post near Shyrokine in Donbas (photo)President Poroshenko emphasized that his main task for the coming year was to create proper political conditions for speeding up the economic growth and reforms.
"We proceed from belt tightening to gradual increase of revenues of Ukrainians. There are grounds to believe that the worst in the social and economic spheres is already behind," the President said.
If you notice a spelling error, please highlight it with your mouse and press Ctrl+Enter