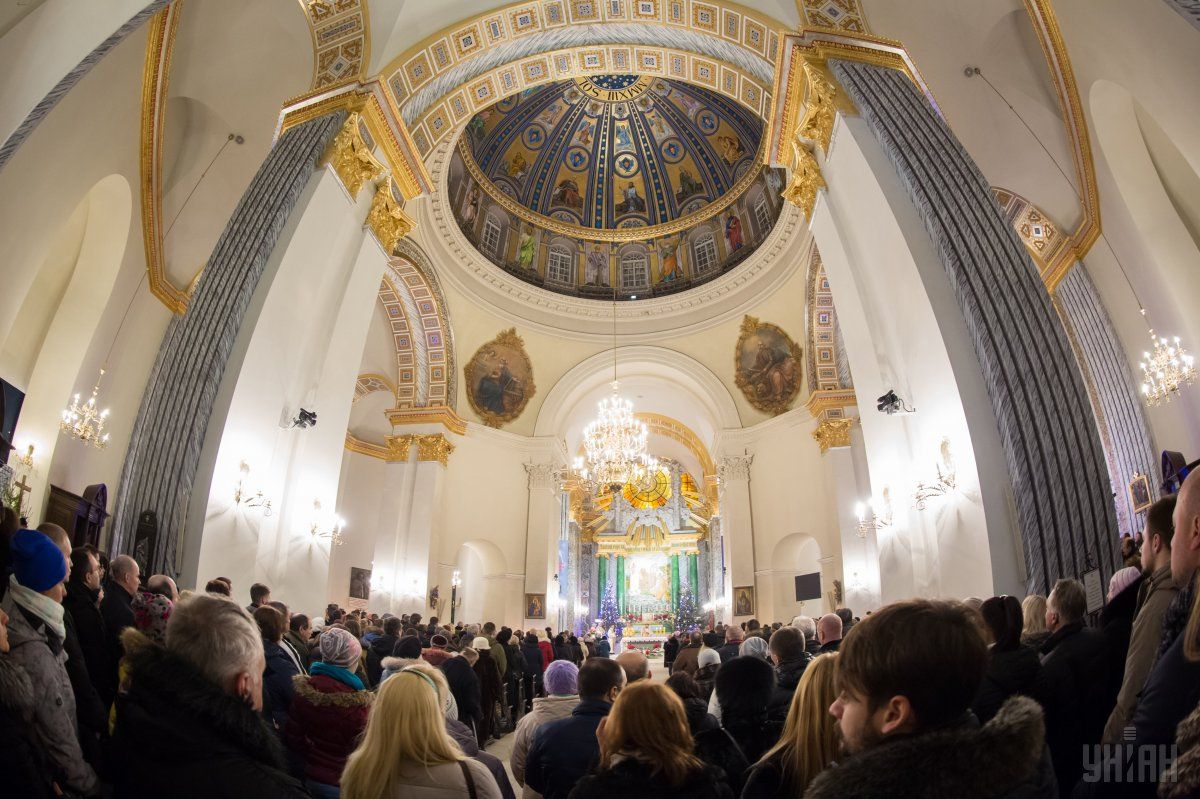 Photo from UNIAN
For churches adhering to the Julian calendar, in chronological order, Christmas Day takes the first place in the liturgical cycle, dedicated to the earthly life of Jesus Christ.
Read alsoChristmas fair in Poland supports Ukrainian families of DonbasThe discrepancy in the date of the celebration of Christmas by the western and eastern churches is due to the fact that they use different calendar systems. The Orthodox Church celebrates Christmas on January 7 (December 25, by the old calendar), while the Catholic Church celebrates it on December 25 on the Gregorian calendar.
Christmas belongs to the great Christian, the so-called Twelve Great Feasts, which the Church celebrates especially solemnly. According to biblical evidence, the Son of God - Jesus Christ was born on this day.
Christmas Festival has a lot of rituals and customs. These primarily include koliaduvannia (caroling) and shchedruvannia – сostume parades with a star and chants. Koliada is a hymn to Christ, chanting his birth. Shchedrivky songs glorify nature, inviting spring.