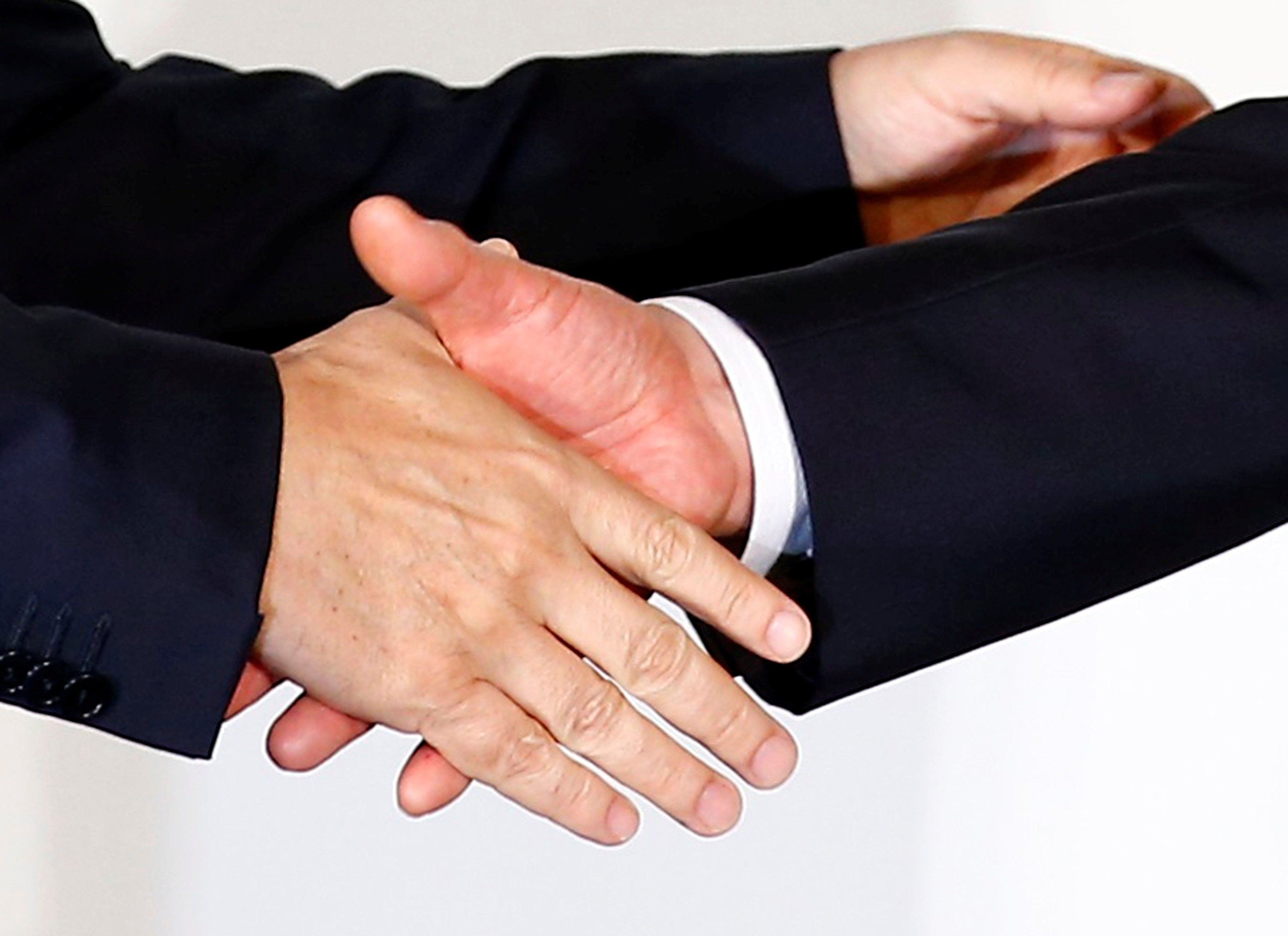 REUTERS
The exposition held in the Foreign Ministry of Ukraine, featured about 30 pieces of photography, depicting the scenes of historical meetings between the senior officials of the two countries, according to Xinhua.
The ceremony kicking off the exhibition was attended by some 100 guests, including Ukrainian government representatives, local and foreign diplomats and business people.
Read also25th anniversary of Ukraine-China diplomatic relations: heads of states exchange greetingsWhile addressing the ceremony, Andriy Zayats, the State Secretary of the Ukrainian Foreign Ministry, hailed the sustainable development of relations between the two countries, saying Kiev attaches a great importance to its ties with Beijing.
"China has been and remains one of the key partners of Ukraine in the broadest sense. Our relations have always been characterized by a high level of mutual understanding, trustful political dialogue, a continuous development of cooperation in trade, economic, financial, credit and investment sectors, science and technology, agriculture and other areas," Zayats said.
Read alsoChina grants $7 mln worth of rescue equipment to UkraineMeanwhile, Chinese Ambassador to Ukraine Du Wei at the ceremony said that the exhibition is designed to show the development of the bilateral relations between China and Ukraine throughout the years.
"This exhibition is dedicated to the 25th anniversary of relations between our countries, and it showcases the historical path our countries have traveled through the wind and rain. But our governments and our peoples have always carried out a very effective cooperation for the benefit of our states," Du said.
Marina Kozlova, a student at the Diplomatic Academy of Ukraine, said the exhibition is an important tool to boost people-to-people exchanges between China and Ukraine and develop the bilateral ties.
"As a diplomat-to-be, I think that cooperation with China should be a priority for Ukraine as currently, the Asian vector of Ukraine's policy is developed not at full potential. In my opinion, the prospects for economic cooperation are the most promising," Kozlova told Xinhua.