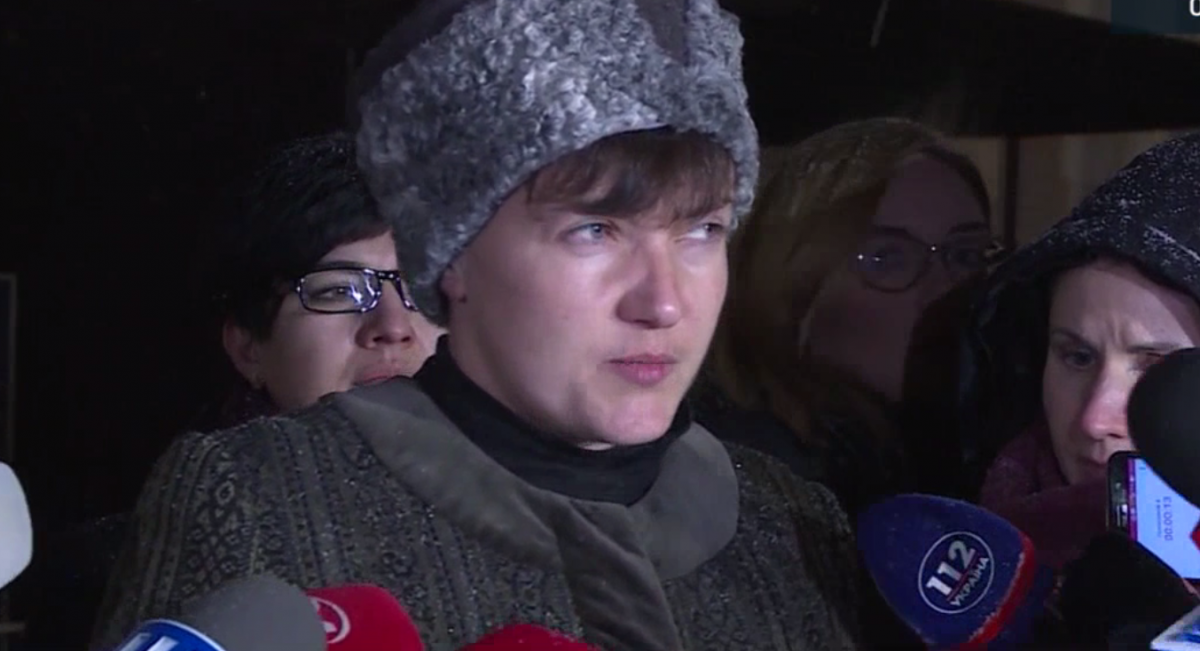 Savchenko says  all services subordinate to President Poroshenko will always criticize her action / Screenshot
"The lists should be amended, they are inaccurate at the moment. As gathering information took nine months, it is out of date now. It needs to be verified, and it will be much easier if we do it all together," she said, Channel 112 Ukraine said.
She said she would send enquiries to respective law enforcement agencies to check if every military unit in Ukraine keeps its list of casualties, including missing, wounded and killed in action.
"Then I'll send requests and will cooperate, as was the case before, with the Red Cross. They have own rules, under which such information is not to be disclosed, but they integrate my information. They are also doing their best to facilitate the exchange of people. The same case is with the OSCE," Savchenko said.
She also says that the POWs lists should have been sent to all politicians abroad, mainly to the "Normandy Four" leaders, including the presidents of France and Russia, and the German Chancellor.
Read alsoPublication of POW lists: side risks and new opportunities"In fact, these lists then should have been sent by the President of Ukraine to all presidents – they should have been distributed among the world's politicians with the notification that the lists feature people who are subject to swaps under the Minsk agreements. First and foremost, the lists should have been sent to the Normandy Four, [asking] why Russia hasn't met these conditions so far. The lists aren't accurate now, but they will be verified," she added.
Savchenko says that although the government's attitude to the publication of the lists was negative, it forced them to work on the release of Ukrainian prisoners of war.
"All the services that support or are subordinate to the president cannot speak about my actions positively – they will always criticize me. But at least, this makes people react, makes them work," she added.