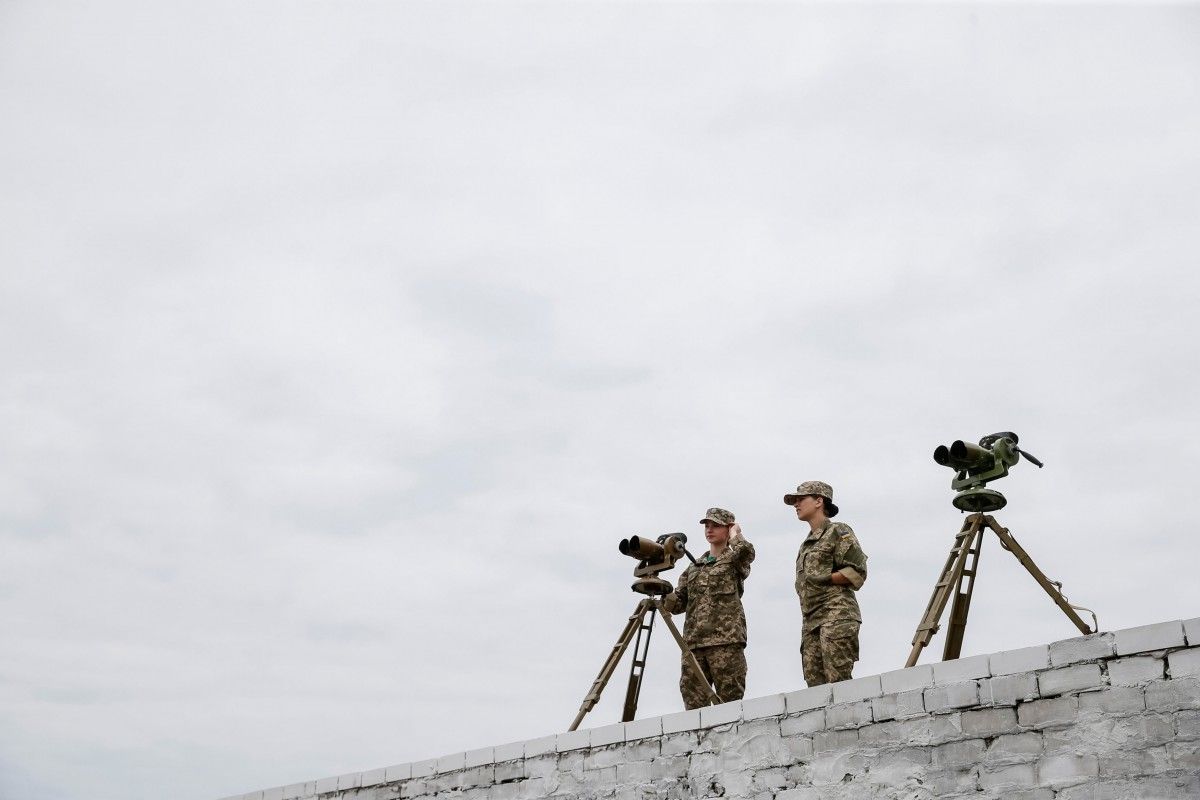 REUTERS
He reminded that the Verkhovna Rada had adopted the law allowing admission of foreign armed forces into Ukraine in 2017 for their participation in multinational exercises.
Read alsoUkrainian parliament supports admission of foreign troops into Ukraine in 2017 to take part in drills "The law regulated the issue of admission of units of the armed forces of foreign states on the territory of Ukraine for participation in multinational military exercises, the determination of their total number, types and quantities of arms, military equipment, length of stay, and area of deployment for the period of the exercise," the press officer said.
According to Hutsuliak, according to the law, three multinational exercises will be held in Ukraine in 2017, among which the annual Ukrainian-American exercises "Rapid Trident" and "Sea Breeze."
In addition, Hutsuliak stressed that the AFU units would participate in 20 command-staff exercises abroad with the involvement of certain representatives of the AFU, and 16 multinational exercises outside Ukraine with the involvement of military units."
Read alsoNo NATO Ally has Ukraine's battlefield experience with modern Russian army: Poroshenko"About 12,500 Ukrainian troops and about 7,500 foreign servicemen are expected to be involved in the exercises in the territory of Ukraine. About 1,500 armed troops of the Armed Forces of Ukraine along with the military hardware will take part in the multinational exercise outside Ukraine," he said.
"All the exercises are aimed primarily at training the AFU units to repulse armed aggression and are an integrated element of their combat training. However, the main focus will be on increasing combat readiness and interoperability of the AFU forces with the units of NATO member countries, the preparation of staffs at all levels in accordance with the NATO standards, as well as individual and collective training of the personnel of the Armed Forces of Ukraine to carry out tasks based on the standards of the Alliance," Hutsuliak said.
Read alsoSlovenia offers to deploy troops in Latvia to boost NATO presenceAs UNIAN reported earlier, on January 19, the Verkhovna Rada adopted the Law on the approval of the President's decision on the admission of the armed forces of other states on the territory of Ukraine in 2017 to participate in multinational exercises (No. 5636).
The relevant decision was supported by 236 MPs out of 329 registered in the session hall.