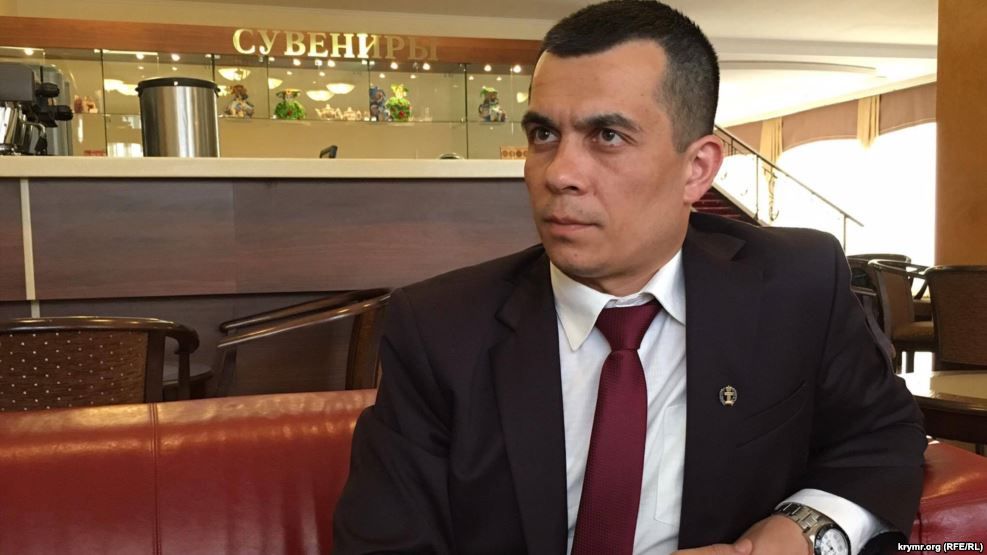 ua.krymr.com
It can be seen on his Facebook live video that his car was stopped by local traffic police officers. Kurbedinov commented that he had been driving to Saliev's house in Bakhchisaray where the security agency of the occupation force started a search on the morning of January 26.
After a while, several masked men approached the lawyer's car, one of them introduced himself as a member of the "department for combating extremism" and said that Kurbedinov was under "administrative arrest."
Read alsoOSCE condemns deterioration of media freedom, journalist safety in occupied UkraineBefore that, Kurbedinov gave more background on Saliev's arrest. "This is a civil activist who once used a Mosque loudspeaker to inform about raids in Bakhchisaray (where there were arrests in the case of Hizb ut-Tahrir, and Deputy Chairman of the Mejlis of the Crimean Tatars Ilmi Umerov was detained) and was fined RUB 20,000 by the Bakhchisaray court. His mother, Zodie Salieva, is a long-service member of the [Crimean Tatar] national movement," he wrote on Facebook.
Later, the journalist of Radio Liberty, Anton Naumlyuk, confirmed the detention of Kurbedinov.
В Крыму задержали адвоката Эмиля Курбединова, в Бахчисарае обыски, в адвокатском офисе в Симферополе обыски

— Антон Наумлюк (@antony_mon) January 26, 2017