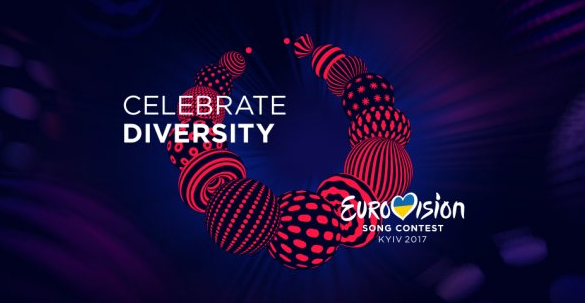 Eurovision.tv
Both the slogan and artwork of the event give an insight into Ukrainian culture and a hint at what might be to come when fans visit Kyiv in May, Eurovision.tv reported.
Celebrate Diversity is the central message for this year's event and is complimented by a creative logo design based around a traditional Ukrainian bead necklace known as Namysto. More than just a piece of jewellery, Namysto is a protective amulet and a symbol of beauty and health. It is made up of many different beads, each with its own design and celebrates both diversity and individuality.
Executive Producer for UA:PBC Victoria Romanova said: "The logo cleverly combines traditional and modern elements, reflecting Ukrainian society and the main leitmotif of Eurovision 2017 in Kyiv."