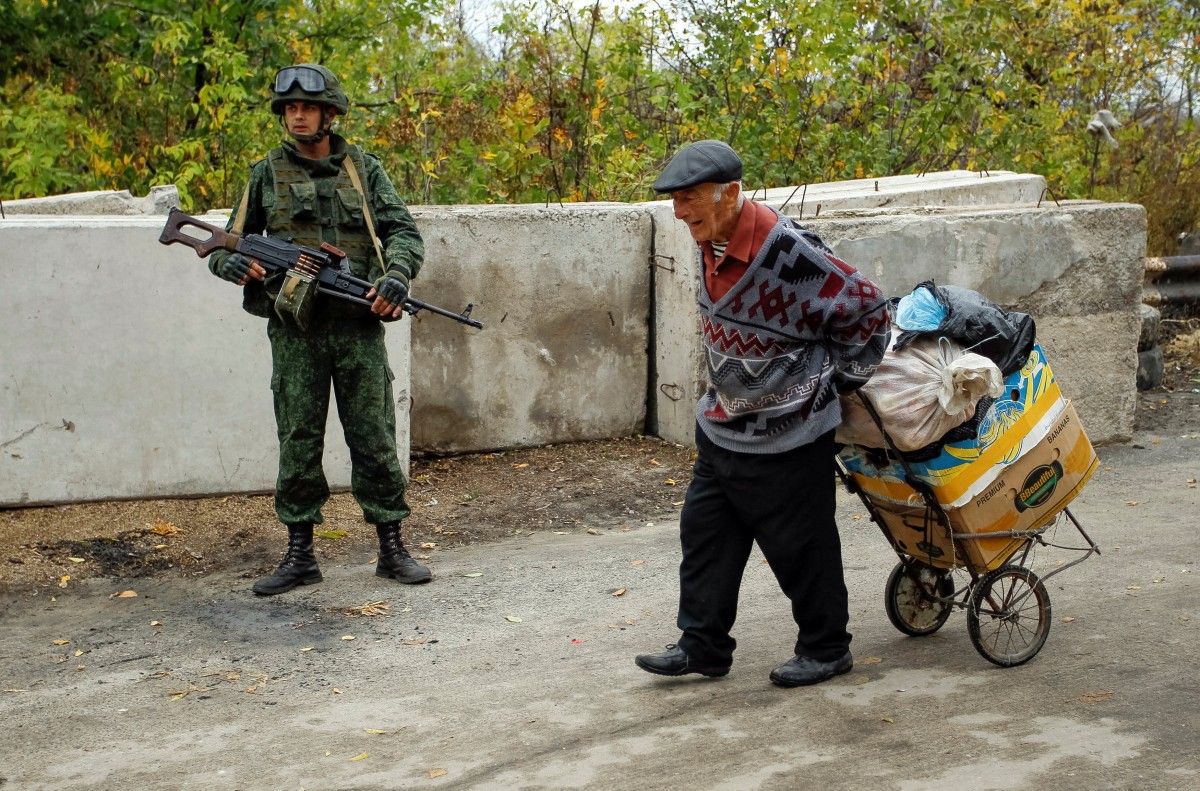 REUTERS
"The humanitarian coordinator and the aid community there today said they are gravely concerned by the drastic deterioration of the security situation in the country's east and its impact on the humanitarian work," UN spokesman Stephane Dujarric said at a daily news briefing on January 31.
The UN humanitarian coordinator, Neal Walker, said that an immediate cessation of hostilities is needed to prevent further loss of life and to allow repair teams to restore critical basic services, including water and heat, to people living in freezing cold weather.
Read alsoUN: Over 3.8 mln Ukrainians in need due to Donbas warAs UNIAN reported earlier, there are over 3.8 million people in Ukraine who are in need of humanitarian assistance due to the Donbas crisis, according to the UN 2017 Humanitarian Response Plan (HRP) for Ukraine.
"The number of people in need has actually increased by 700,000 since 2016 HRP, according to humanitarian assessments. People have exhausted their savings, their ability to cope is stretched too far after more than 30 months of conflict. The suspension of social payments and pensions to Internally Displaced Persons (IDPs) in 2016 further aggravated the protection situation in Ukraine. Some 2.9 million people are believed to be in need of protection, while 3.7 million people need water and sanitation assistance, 2.2 million people need health care and 1.1 million need food assistance or livelihood interventions," the United Nations in Ukraine said in an announcement about the launch of the plan on December 5.
"Humanitarian partners in Ukraine propose to complement the government-led response and other actors' humanitarian interventions with a focused and prioritised HRP, totaling $214 million to assist some 2.6 million people most in need of humanitarian assistance in 2017. Of the total requirement, activities worth $ 127 million were identified as critical priority for which early funding is crucial to ensure timely delivery of multi-sector life-saving assistance for the most vulnerable, and to ensure that key benchmarks are met, especially for winterisation and other seasonal-sensitive efforts," the plan reads.