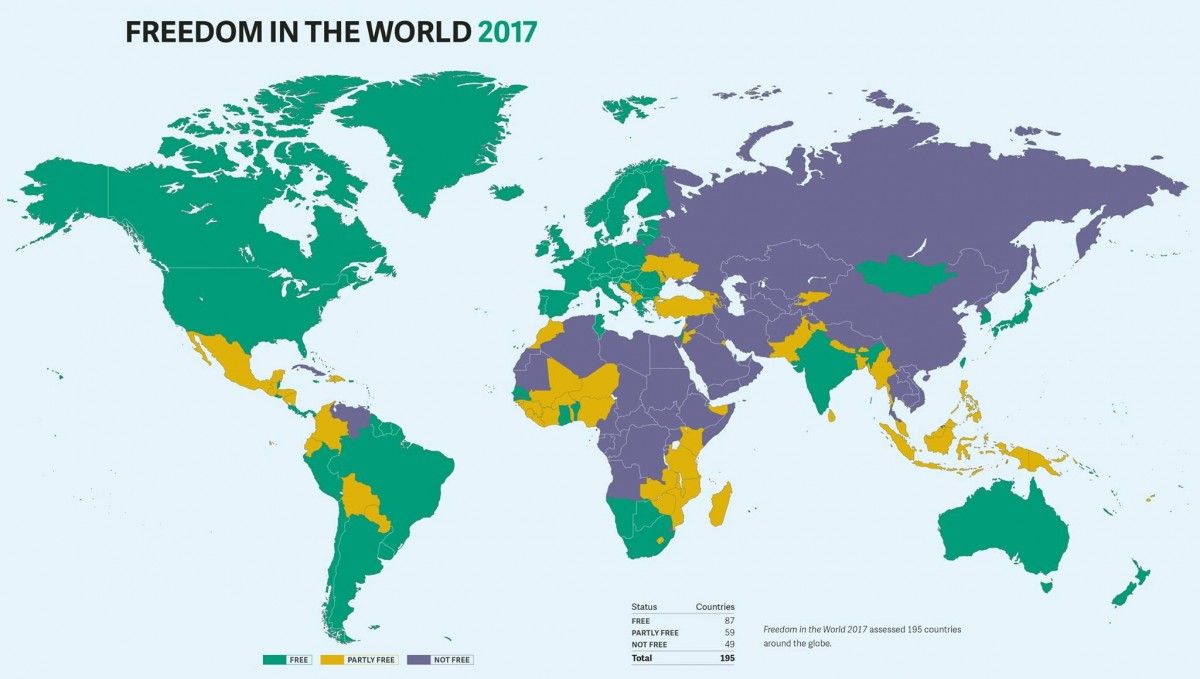 Freedom House Ukraine, Facebook
The relevant image was published on Facebook by Freedom House Ukraine where Crimea is depicted in blue color as a "Not Free" territory.
The rest of the Ukraine territory is marked yellow, which means the country ranks as "Partly Free."
"Like in 2012, Ukraine received a score of 3 (on a scale from 1 to 7, where 7 is the worst figure), and is rated "Partly Free,'" the organization said.
Read alsoEU awaits updated "Sentsov list", Ukraine speaks of some hundred new names target to sanctionsFreedom House does not explain why Crimea is depicted in a color different from the rest of its territory, including the uncontrolled part of Donbas. In the full report, Crimea is mentioned only once, as an occupied territory of Ukraine, when the pretext is given to the current situation in the country: "Ukraine continues to recover from the disorder that surrounded the ouster of Viktor Yanukovych from the presidency in 2014, as well as the related crisis sparked by Russia's occupation of Crimea and military support for separatists in the Donbas area of eastern Ukraine."