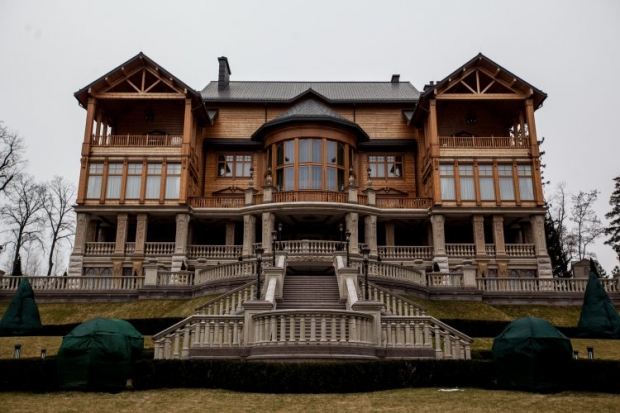 Photo from UNIAN
The property has scrupulously been recorded over the past year and a half of the cost has already been confirmed by financial documents, according to TSN.
Meanwhile, the property in question is being arrested, but only in themed bulks rather than in its entirety. The court has already ruled to seize the fleet of cars, elite alcoholic beverages from Yanukovych collection and real estate. Now a floating restaurant was added to the list.
Read alsoYanukovych's testimony void, he was caught lying many times – prosecutorIn the next two weeks, the investigators will submit to the court arrest applications regarding nearly two dozen buildings in the territory of Mezhyhiria residence.
All new files are to be added to the criminal case against Yanukovych over the misappropriation of state residence.
"The sum spent on construction and procurement can reach UAH 10 billion, but that's not the final figure," said the chief of the PGO's special investigations department, Serhiy Horbatiuk.