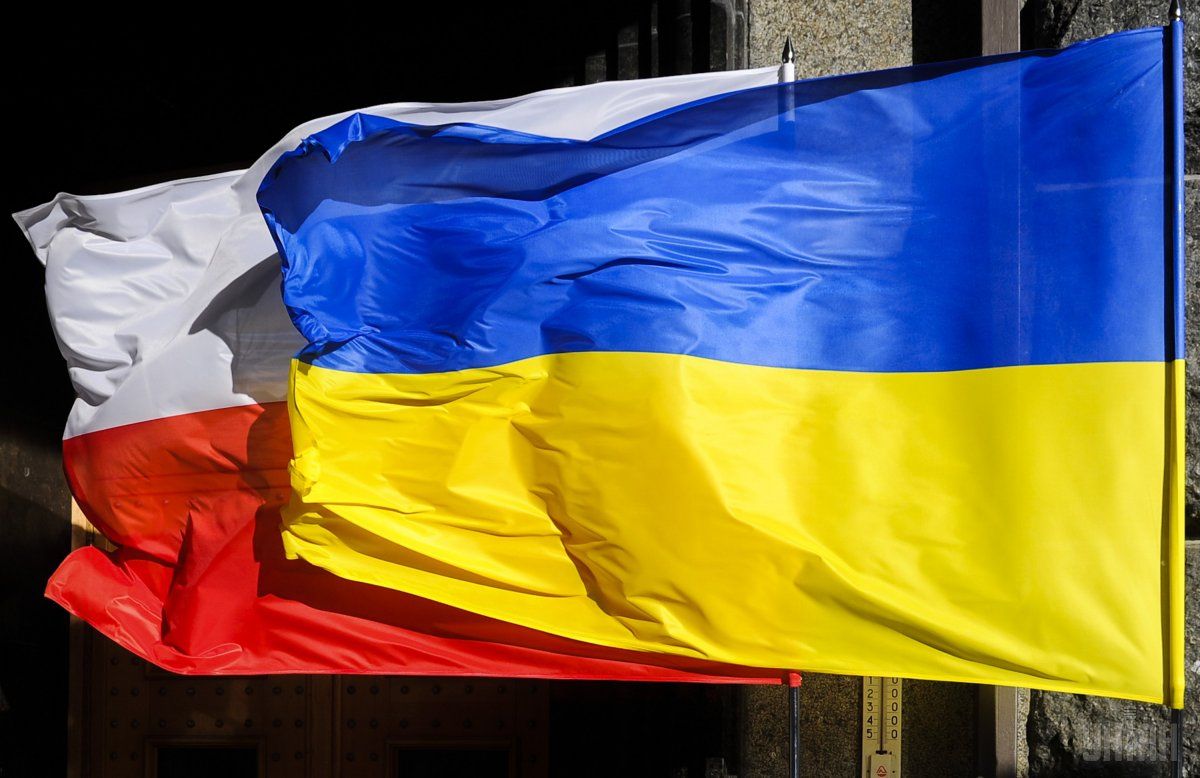 Photo from UNIAN
Vandals threw red paint at the Polish consulate in Lviv, and painted graffiti reading "Our land" on the wall in front of the building, Ukrainian media reported on Wednesday, Radio Poland wrote.
The incident was confirmed by the Polish ambassador in Kyiv, Jan Pieklo, who said that whoever wrote the words must have been frightened off and left, since the sentence did not appear to be complete.
"The CCTV recordings showed two people," Pieklo said.
This is not the first such incident in Ukraine over recent months. In January, a monument dedicated to Poles murdered in 1944 in the village of Huta Pieniacka by the troops of the Ukrainian division of the SS Galicia was damaged.
Read alsoUkraine's Bykivnia WWII graves vandalized, Foreign Minister reacts immediatelyLater in the month, graves at a WWII cemetery in Bykivnia, north-central Ukraine, where thousands of Polish officers are buried, were vandalized with red paint.
The Polish embassy has said that attacks and incidents of this type must be investigated and their perpetrators brought to justice, "all the more so as the former are becoming a trend and could consequently affect relations between Poland and Ukraine," the Polish foreign ministry wrote in a recent statement.