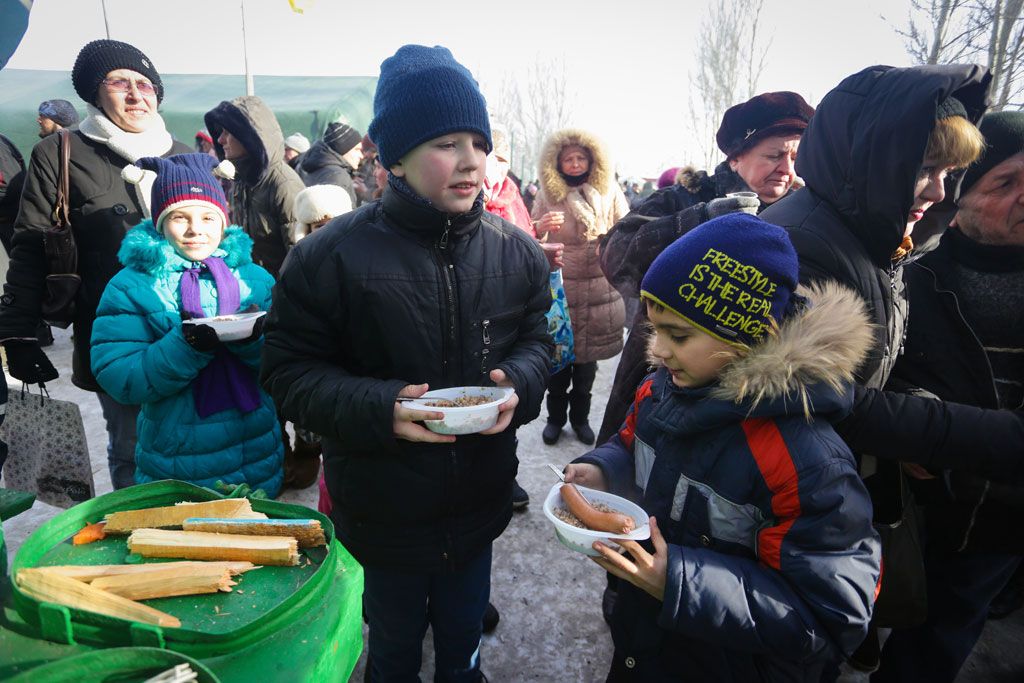 UNICEF
"The situation in eastern Ukraine is actually quite serious, you will be aware that between January 21 and February 3 the fighting intensity increased," said Neal Walker, UN Resident Coordinator and Humanitarian Coordinator in Ukraine, citing frequent violations of the ceasefire and fighting near the towns of Avdiyivka, Yasynuvata, Makiyivka and Donetsk, the UN News Centre reported.
"The approximation of fighting forces, armed separatists in the east and Government troops, the distance separating them has narrowed, has narrowed incredibly," Mr. Walker said. "And they are now face to face. You also have an increased presence of heavy weapons directly in violation of the Minsk accord."
Read alsoOSCE monitors reveal camouflaged tank in "DPR"-controlled village, hear warning shots"There are probably between 800,000 and one million IDPs (internally displaced persons) in government controlled areas of Ukraine," Mr. Walker estimated. "We estimate another 200,000 have actually returned to non-government controlled areas from government controlled areas," he added.
Read alsoVadym Chernysh: We must not reject Donbas peopleThe UN Resident Coordinator also warned about environmental damage to critical civilian infrastructure due to shelling. "We have for instance a phenol chemical plant which has enormous potential to do severe environmental damage if the shelling is continued and it is damaged further," he said.