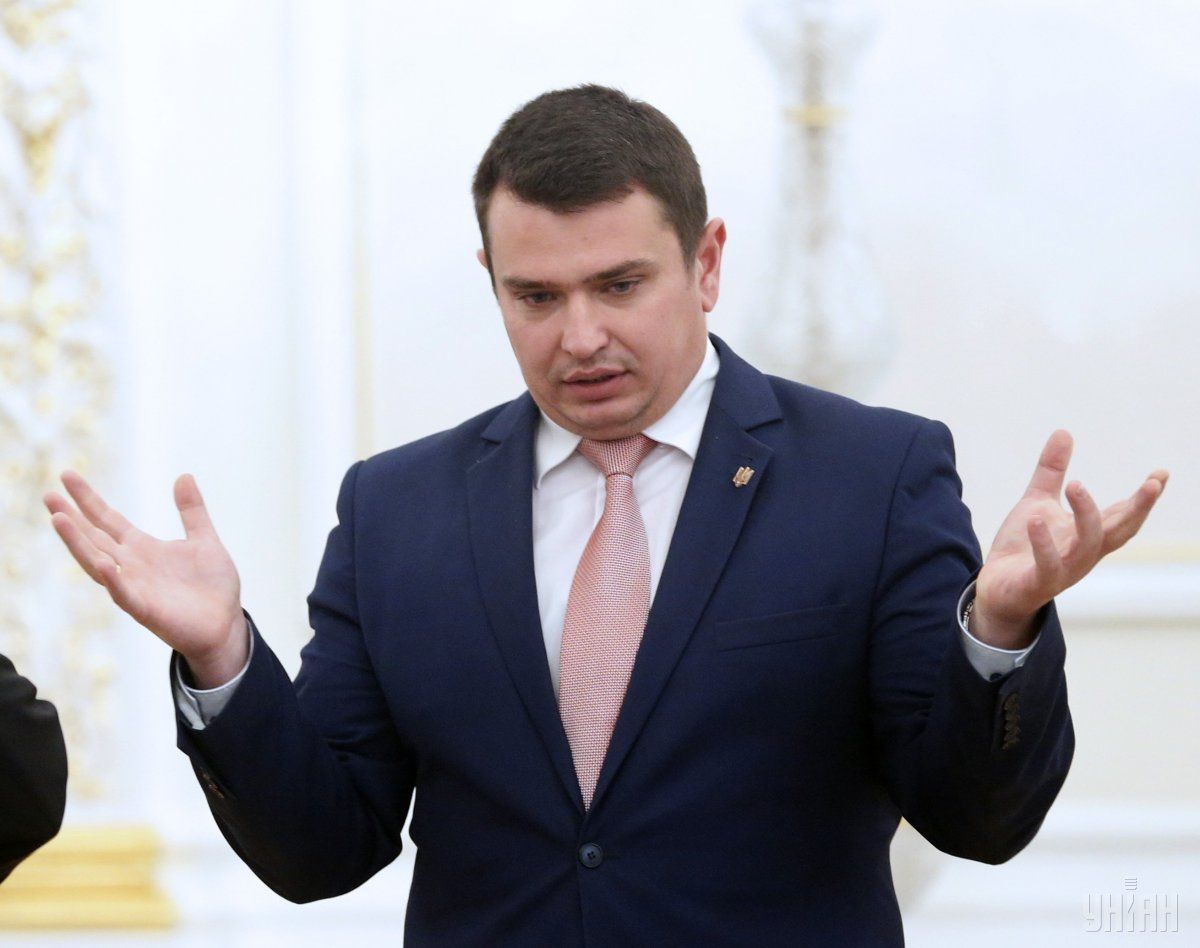 Photo from UNIAN
Investigations into senior officials are feeding political resistance to the activities of the National Anti-Corruption Bureau, according to its director, Artem Sytnyk. What's more, the fate of a still-to-be-created court to rule on cases against misbehaving state employees is also in jeopardy, he told Bloomberg Thursday.
"We see growing opposition to the bureau's work as we charge high-ranking politicians and top managers of large state-run enterprises," said Sytnyk, a 37-year-old former prosecutor. "All the positive changes that have been made happened in spite of" politicians.
The protesters that toppled Ukraine's pro-Russian leader in 2014 demanded government transparency along with European integration. While the administration that took power frequently affirms its commitment to battling graft, there have been no convictions of senior officials and the nation's corruption ranking has barely improved. Delays in tackling the issue have held up a $17.5 billion bailout that's key to remolding the economy.
Read alsoNABU chief: Meddling in property registers becomes popular crime in UkraineSytnyk's bureau was set up in 2015 to target high-level crime among officials and has 541 employees. It's fallen out in the past with Ukraine's General Prosecutor's Office, which has long been criticized over corruption by Ukrainian allies such as the U.S. More than 250 cases are currently open, 50 of which are being heard in court, according to its website.
Sytnyk's team is investigating "illegal pressure" on former Economy Minister Aivaras Abromavicius, who quit complaining allies of President Petro Poroshenko were hampering his efforts to clean up business practices at state-controlled companies. While that case was sent to court 10 months ago, hearings are yet to take place.
The bureau is also looking into the case of an ex-head of the electoral commission, accusing him of taking a $162,000 bribe, and has more than a dozen detectives working on probes into railway operator Ukrzaliznytsya. That company last year appointed a Polish boss who called corruption a "huge problem" and promised to implement an "unprecedented modernization program."
Read alsoСourt refuses to arrest Kyiv judge caught with bribe – NABUTo function properly, the bureau is awaiting the creation of a special anti-corruption court. If parliament adopts the necessary legislation by May, that process could be completed this year, according to Sytnyk. He welcomes pressure from Western allies to set up the court, and sees such support continuing following the change of administration in the U.S.
The bureau is also seeking parliamentary approval for wire-tapping, another IMF requirement. "As far as I know, lawmakers are scared of that," Sytnyk said.