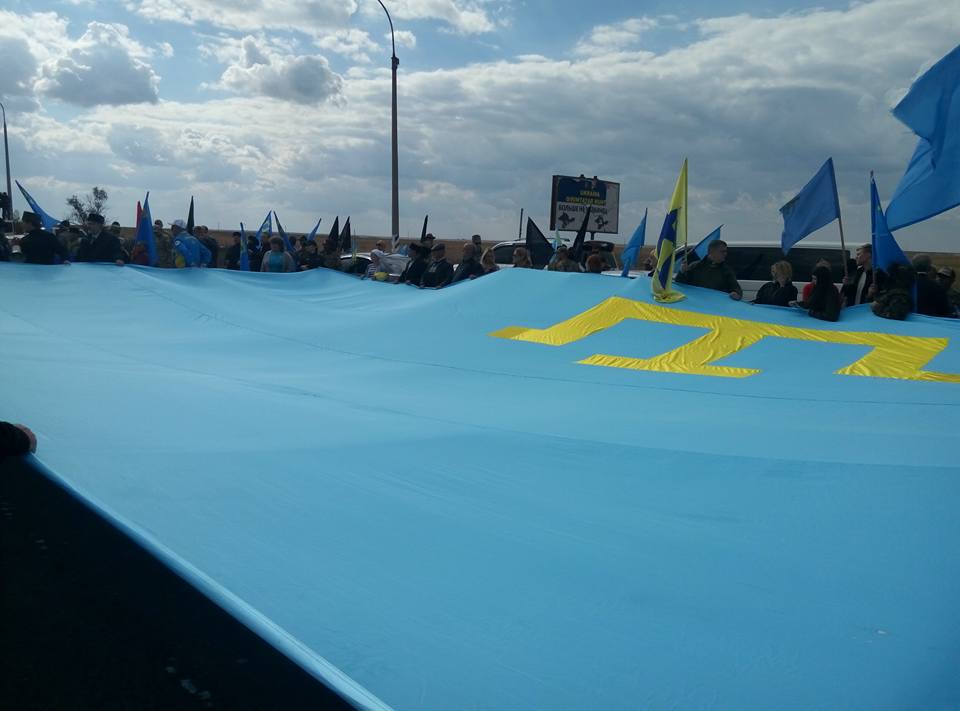 facebook.com/namatullaev
On this day three years ago, Crimean Tatar activists held a rally outside the Supreme Council of the Autonomous Republic of Crimea in support of the territorial integrity of Ukraine, which was opposed by those supporting Crimea accession to Russia.
Following the Crimea annexation, Russian law enforcers started a persecution campaign against Crimean Tatar activists who took part in street protests February 26, 2014. According to Russian investigators, on that day, two protesters were killed and another 79 suffered injuries of varying severity as a result of the clashes.
Read alsoNearly 10,000 people killed in Ukraine in three years of Russian aggression – ministryThe occupation authorities have not ceased repression against pro-Ukrainian and Crimean Tatar activists ever since. 17 people are reported missing, 12 have been killed, 39 are being kept behind bars as political prisoners, 10 of whom have already been convicted.
At the same time, the Mejlis of the Crimean Tatar people has been banned in Crimea as an "extremist" organization.
Ukraine has recently launched a campaign titled "Crimea is Ukraine. 1,096 days of resistance."
Read alsoWebsites of certain Ukrainian news outlets blocked in occupied Crimea – journalistOn February 26, 2017, a March of Solidarity with the Crimean Tatar people, Ukrainians, and representatives of other nationalities living in a temporarily occupied Crimea is being held in Kyiv.
The Verkhovna Rada of Ukraine has officially announced February 20, 2014 the date of the beginning of the temporary occupation by Russia of Crimea and Sevastopol.
Read alsoPoroshenko wants tougher sanctions against Russia for "DPR/LPR" IDs (Video)International organizations have recognized the illegal occupation of Crimea and condemned Russia's actions.
Western powers have introduced a series of economic sanctions against Russia over its aggression against Ukraine.