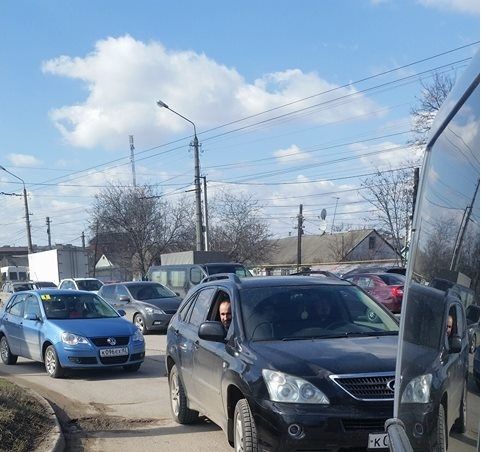 Krymska Solidarnist, Facebook
People gathered outside the building of the so-called Supreme Court of Crimea to meet the activist, a message said.
As UNIAN reported earlier, on February 21, Russian security forces raided the house of Mustafayev and arrested him in the village of Kamyanka near the city of Simferopol. He was accused of posting on social media in July 2014 symbols of Hizb ut-Tahrir Muslim organization banned in the Russian Federation.
Read alsoRussian military active in Crimea along admin. border with mainland Ukraine: border guardsAt the same time, the law-enforcers of the occupied Crimea detained ten Crimean Tatars, who were filming on phones and live streaming events in Kamyanka. Subsequently, they were charged with participation in an unauthorized mass event. Mustafayev was arrested for 11 days, while the rest for 5.
The Verkhovna Rada of Ukraine has officially announced February 20, 2014, the date of the beginning of the temporary occupation by Russia of Crimea and Sevastopol.
International organizations have recognized the illegal occupation of Crimea and condemned Russia's actions.
Western powers have introduced a series of economic sanctions against Russia over its aggression against Ukraine.